Get to Know the Lifecycle for Digital Marketing
Written by Nick Stamoulis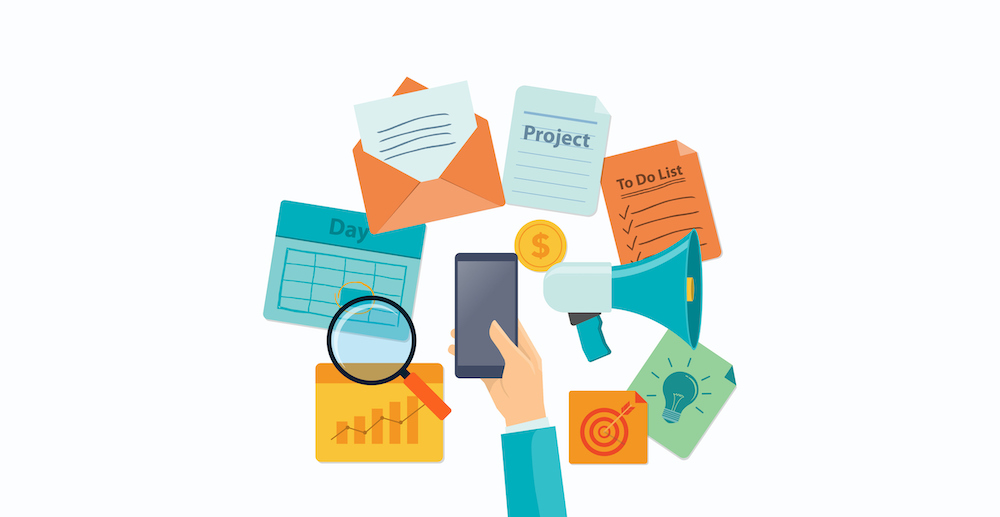 It is no secret that planned marketing strategies are the best way to build a solid relationship with customers. Not only that but it also directly ties into your digital marketing, because the digital marketing strategies are used to help reach and engage with your audience. In other words, your lifecycle is your customer journey, and you need to take people through that journey with the digital marketing strategies. An example of a marketing function that can play a unique role in your company is customer lifecycle marketing. Here's more information:
Understand What a Lifecycle Is
So, what is a lifecycle? Simply put, it is a strategy companies use to guide customers throughout their journey. It is about influencing, converting, and retaining customers beyond impulse purchases. Each touch point of the marketing lifecycle delivers a different message to keep customers engaged. Since digital marketing is all about reaching your audience, the lifecycle needs to connect with the marketing strategies you will be using.
Get to Know the Different Stages of the Lifecycle
A lifecycle can be long or short. Regardless of the length of the cycle, multiple stages make up every lifecycle marketing strategy. Understanding these stages will help you target the specific needs of your audience at each phase. Here are the six stages of the lifecycle, which you will use in your digital marketing.
Awareness
First, you need your potential customers to know about your brand. It is an exciting opportunity to impress the audience's attention through various types of communication. These include social marketing, content marketing, paid search campaigns SEO, influencer marketing, and more. Promise some value.
Engagement
After customers have clicked your ad leading to your site, you need to find a way to engage them properly. In this case, request their email address and provide videos and insights based on the service offered. Subscription forms and lead magnets are handy tools to help you achieve this.
Evaluation
This stage is all about nurturing. You need to provide customers with the correct information. Channels like SMS, emails, and chatbots can help you with this purpose. Or, you can mix them in your multichannel marketing strategy for better performance.
Purchase
If your potential customers have made it through this stage, it is time to make the purchase seamless as possible. Make it simple, intuitive, and straightforward. To avoid surprises, mention all details about shipping and taxes when closing a deal through email.
Even better, you can make packaging from recycling materials. A bonus if you add a sticker-this will make your packaging more special.
Support
In this stage, ensure you meet all your customer's post-purchase expectations because many tend to drop off after their first purchase. So, follow up to ensure customers are satisfied with the product.
Loyalty
Congratulations! Your customers will reach this stage when they are happy and satisfied with your product. They will let their friends know about your brand. So, you need to take that advantage to retain them and help you bring in new customers.
It is crucial to remember that lifecycle marketing continues repeating itself. After a person becomes your customer, you need to keep them engaged. You can't just stop communicating after they have made their first purchase. Keep adding value to increase loyal customers and the brand's reputation.
Benefits of Lifecycle Marketing
Lifecycle marketing can bring various benefits to many different types of establishments. It's often a practical strategy because it helps companies appeal effectively to their customers at all phases of the lifecycle. Some of the key benefits of this form of marketing include:
 Long-lasting customer relationships
Enhanced brand image
Improved customer retention
Enhanced market return on investment (ROI)
Improved customer service and customer satisfaction
A better understanding of the market
Increased customer lifetime value (CLV)
Lifecycle marketing is part and parcel of any company. It is one of the cost-effective marketing strategies with plenty of benefits. So, maximize every money you put into it.
Categorized in: Digital Marketing
LIKE AND SHARE THIS ARTICLE:
READ OTHER DIGITAL MARKETING RELATED ARTICLES FROM THE BRICK MARKETING BLOG: