Importance of Site Structure for SEO
Written by Nick Stamoulis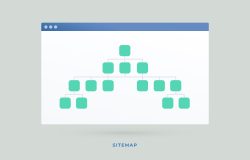 When it comes to SEO, site structure is one of those elements that you may not think makes a difference. However, it is a lot more important than you may realize. It is one of those essential elements that can make or break your strategy. If you organize your website well and make this organization obvious to the crawlers, you will be a lot better off. Here's more information about this:
Gives Search Engines a Guide for Crawling
A good site structure helps the search engines understand your website's content, offering, and purpose, making it easier for it to index the pages on the site. By understanding the content on your page, Google can easily offer more accurate results to people looking for services or products from your website.
How you structure your pages and posts also helps Google determine the most important ones. Since the search engines crawl your website by following internal and external links, it can find other pages on your website and determine the relationship between different pages. The number of links you have directing to one page also helps the bot determine the importance of that page.
Helps Your Pages Show in the Search Engines Properly
Everyone with a website wants their content to have a high ranking on the search results. Without a good site structure, your site won't be crawled properly. In fact, you may even be competing against yourself. If the crawlers are confused, multiple pages on your website could be in competition for display for certain keywords. A good site structure gives your pages clarity.
An excellent internal linking structure indicates the importance of the pages and posts by the number of links directed to them, making it easier for the search engines to display them on the search results.
Makes Your Website More User Friendly
One of the main things determining customers' engagement with your business and whether they will buy from you is how easy it is to use and navigate your site. If it is hard for them to find categories or specific products, they will not stay on there for long and will most probably not come back.
With a good site structure, it will be easier for your clients to find what they are looking for, making it easier and fun to shop. They will likely spend more time browsing through, and there are higher chances of them coming back. That helps in conversion rates and gives you better visibility in the search engines.
Helps You Manage Changes to Your Website
As your business grows, you will add more services, products, and blog posts. A good site structure will help the search engines navigate these changes, and possibly help them crawl the new pages faster, which will enable them to show up in search results. A good site structure will also help the search engines identify the changes and prevent it from showing the outdated content over the new one. After all, it is easier for you to remain organized and categorize all your pages and blogs. In fact, if you also have a good sitemap submitted to the search engines, this will help make things even more effective.
Site structure is one of the key things that determines the success of your business and conversion rate. Therefore, you should put a lot of effort into ensuring you have the best structure by removing old content, evaluating your categories, and developing a proper internal linking structure.
Categorized in: SEO
LIKE AND SHARE THIS ARTICLE:
READ OTHER DIGITAL MARKETING RELATED ARTICLES FROM THE BRICK MARKETING BLOG: