Ready for a Digital Marketing Partner?
Written by Nick Stamoulis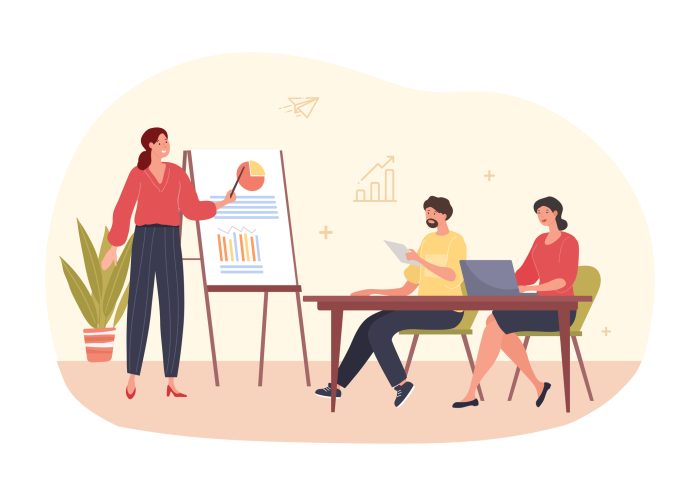 Partnering with a digital marketer can be a great boost to your business, but before you decide to take the leap, there are certain things you should have in place first. A digital marketing partner can provide many benefits to your business, but they can't work with a blank slate. Here are some things you should have sorted out before you decide to hire a digital marketer:
Clarify Your Business Goals
Understanding your business is important not only to its success, but to the effectiveness of a digital marketing partner. If you don't know your business goals, a digital marketer won't have something solid to work toward. Take time to study your business and create clear goals. Your goals may be financial goals, non-financial goals, performance-based goals, and strategic goals.
Performance-based goals may include onboarding new customers, marketing through a new channel, improving customer retention, and increasing sales to existing customers. Financial goals may include increasing profits, implementing an annual budget, and developing a cash plan.
Understand Your Customers
Knowing your audience is crucial to the success of your business. Before you take on a digital marketing partner, getting to know your customers is a must. A digital marketer can only do their job effectively when you have identified a specific audience. Here are some tips:
Analyze your customer base. Who is already purchasing your service or product? Identify where they live, how old they are, and their interests.
Review industry trends. Similar to market research, industry trends can help you find gaps that your product or service can fill.
Identify who your target audience isn't. While it's tempting to want to appeal to everyone, it's impossible. There may be audiences who sit on the edge of being your target, but for one factor or another, aren't. Don't try to squeeze them in.
Understand Your Sales Funnel
A sales funnel is going to help you understand better what potential customers are not only doing, but what they are thinking, at each stage of the buying cycle. By understanding your business' sales funnel, you can spend time and money on the right marketing activities. This information will help you to create relevant messaging for each stage of your target audience's buying cycle and generate more conversions. Steps for creating a sales funnel include:
Building a landing page
Offering a product or service of value
Nurturing prospects
Offer a demo, free trial or discount to encourage a purchase
Keep engaged with your target audience whether they make a sale or not
Have a Marketing Strategy
You might be considering a digital marketing partner to take care of this step, but the truth is that you should have a marketing strategy in place before hiring someone to maximize these efforts. Examine your current marketing strategy. If you don't have and make use of any of the following, do so before hiring a digital marketer:
A business website
A blog
Social media accounts on many platforms
A newsletter
SEO
A PPC strategy
Lead or customer nurturing
Before you take on a digital marketing partner, you need to have a foundation for them to work from. Taking on a digital marketing partner is meant to maximize your current efforts and help you get more focused and organized where needed.
Categorized in: Digital Marketing
LIKE AND SHARE THIS ARTICLE:
READ OTHER DIGITAL MARKETING RELATED ARTICLES FROM THE BRICK MARKETING BLOG: