Social Media Advertising Has Its Place
Written by Nick Stamoulis
Having a social media presence across many platforms is wonderful free marketing. You can share your fresh content, drive people to your website, and engage with followers. If you haven't yet considered advertising on social media, you could be missing out on furthering your visibility and reach. Adding a new layer to your marketing strategy is something to seriously consider when you want to grow your business. Here are some ways that advertising on social media can benefit your business: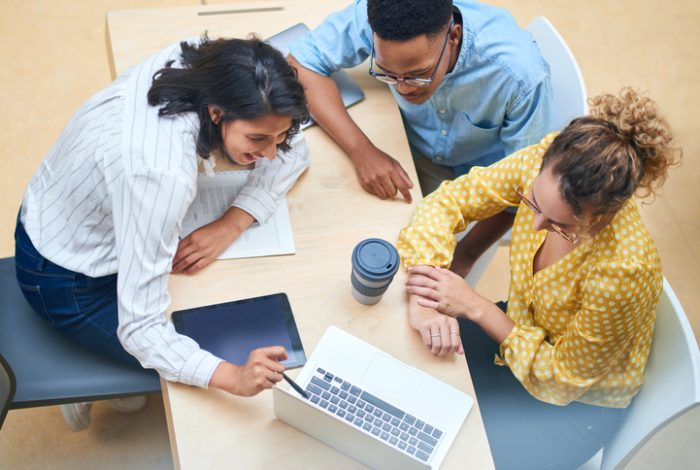 You Can Achieve Your Goals
As a business, you have clear goals that you want to achieve. Some goals might be social media related, such as gaining new followers or getting a certain number of shares each week, and other goals might be focused on increasing traffic to your website and increasing conversions.
Advertising on social media will help you achieve any of these goals by helping you to become more visible online. As a business who sells products or services, you must remember that you have competition. Whichever platform you decide to advertise on, you will reach new people who will come to recognize your brand.
It's Low-Cost Advertising
Saving money is top of mind for many business owners. When it comes to marketing, spending money is a given. There are free ways to market, but in order to compete with other brands, money must also be spent. The good news is that there are low-cost ways to market, and advertising on social media is one of those ways. Social media advertising is something to consider if you have a small budget, but a business at any stage can find success through this avenue.
One social media platform may be more costly than another, but social media advertising tends to be noticeably lower cost than traditional marketing. When deciding on a social media platform to advertise on, choose ones that will be most beneficial to you based on current engagement, not the one that will be cheapest because it might not be the right fit.
Offers Many Options
Every social media platform is known for certain things, whether it be the format, placement, or ad specs. But when it comes to social media advertising as a whole, you are able to show off your brand how you want, using your creativity and ideas. This could be the size and shape of your advertisement to whether it will be a piece of video content or a still image.
Videos seem to be a popular form of advertising, especially with the increase in social media stories, so if that would showcase your brand and appeal to your audience, that is an option to consider. Social media advertising offers the ability to experiment with different platforms and formats to see what best suits your business and goals.
You Will Have In-Depth Analytics
As a business owner, analytics are your best friend. With social media advertising, you will be able to see fairly quickly how your current campaigns are performing. Having this information will help when creating future campaigns. These analytics will also provide insight into knowing what your target audience enjoys seeing when online. You will be able to spot any trends in what people are drawn to in terms of your promotions and other offers and content. This valuable information can be used going forward not only with your social media advertising, but with your business as a whole.
Social media advertising is a user-friendly and cost-effective way to promote your brand, business, products, and services to a large audience. Now that you understand the benefits of social media advertising, you can implement this marketing strategy and help your business thrive.
Categorized in: Social Media
LIKE AND SHARE THIS ARTICLE:
READ OTHER DIGITAL MARKETING RELATED ARTICLES FROM THE BRICK MARKETING BLOG: