How Social Media Impacts a Digital Brand
Written by Nick Stamoulis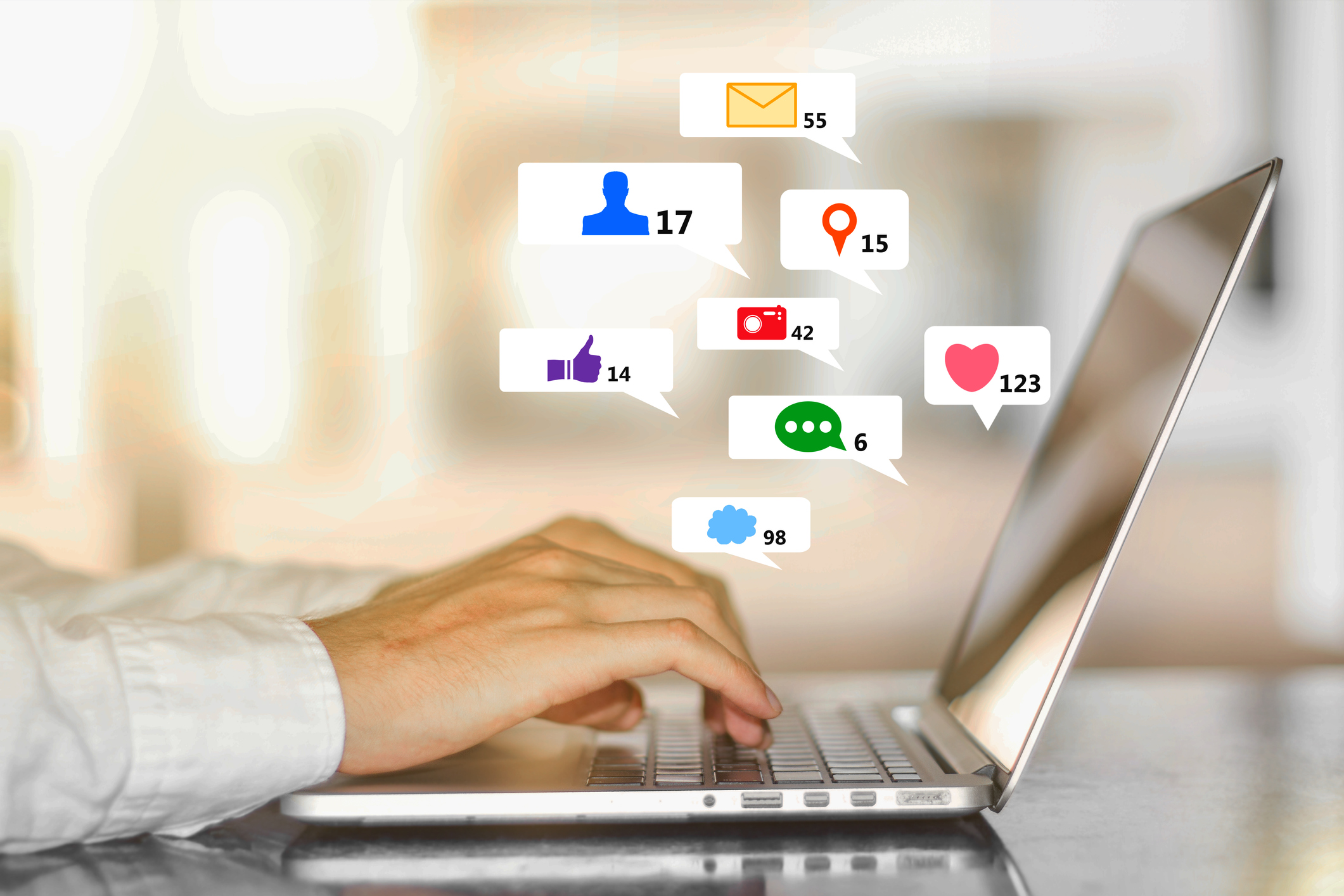 Social media is an essential part of any digital marketing campaign. Not only that, but it can also help establish your digital brand.  Promoting brand awareness is important if you want to remain relevant in the competitive market. Social networks will help increase your digital brand in several ways. Here's more information about this:
Establishes Your Brand Through Your Profile
Just as customization helps build a certain image for your business, branding your social profile helps increase its awareness. Shape the company's public perception by having a consistent voice and personality on various social platforms. It also involves the company logo and color. In addition, you need to define your area of expertise by stating clearly why the brand exists.
Additionally, add a URL to your socials. When potential clients visit your page, they can use it to access your website. The site will help them learn more about your brand. Furthermore, it will generate organic traffic to your page. This will help you attain recognition with minimal effort. With a branded social network profile, you'll distance the organization from similar companies and become more visible.
Consistency Establishes Brand Awareness
Being active and posting more will often increase your brand awareness. This will help increase your visibility and leave a positive impact on the mind of the client. Furthermore, it will improve your knowledge of the buyers. Through the regular posts, you'll identify the types of posts that work and those that don't. Ultimately, you'll know the content your potential shoppers are interested in.
Moreover, clients nowadays want to communicate through social networks. They want to raise their concerns, whether compliments or complaints, in the comment section. Posting means that you are giving them a platform to give their opinions and interact. In addition, it's a sign that you care and value them and are ready to help. It would be best if you replied to all the messages.
It Shows How Your Brand is Unique
Your company should be recognizable as a unique entity different from other organizations in the same field. This is achievable if you share unique stories about the venture. For instance, you can share much information about the business' events and activities. It'll help give details about your products and services. Clients also want to know what goods and services you offer and how they can benefit them. In addition, share the organization's principles and practices that the audience wants to hear.
To ensure your enterprise is unique, decide on the social platform you will use. Delete all the old accounts that you no longer use. Furthermore, ensure all the information posted is accurate and complete. Consequently, you'll generate traffic to the social pages and reach more customers. Also, consider removing any questionable content that doesn't relate to the company information.
Creating a reputable brand helps your enterprise thrive. Thus, it would help if you strived to ensure that potential and existing customers know and trust your brand. It helps grow the client base and increase the sales and profit margin.
Categorized in: Social Media
LIKE AND SHARE THIS ARTICLE:
READ OTHER DIGITAL MARKETING RELATED ARTICLES FROM THE BRICK MARKETING BLOG: