Proactive Vs Reactive Social Media
Written by Nick Stamoulis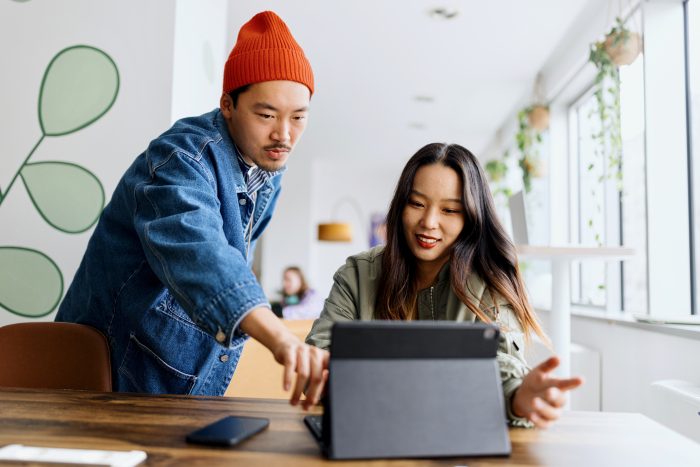 It's important to utilize any tools you have at your disposal that can improve your business and help it grow. Social media is widely used by people around the world, making it necessary in your digital marketing strategy, and it is especially useful if you develop a steady long term strategy. But if you aren't using social media properly, you may actually be missing out on many of its benefits.  Here is some information about proactive social media and reactive social media that you should know:
What Is Reactive Social Media?
When you use social media in a reactive manner, you are responding to a situation almost out of panic. Maybe you've noticed that sales of your product or service are down and you're hoping to generate quick revenue to make up for it. You head to social media to let everyone know about your current offers. You might think that this will increase sales when you're in a bind, but unfortunately, since you're not active and engaging in social media on a regular basis, people don't know who you are and whether they can trust you.
Simply having social media accounts on all platforms isn't enough. Even if you've done some of the right things such as added your logo, bio, and website link, people haven't had a chance to get to know you if you're never active. Being reactive with your social media can cause people to think your business no longer exists, which will cause them to head to a competitor for their needs.
If you only use social media when you're in a bind, you don't give yourself the opportunity to build a relationship with your followers, who are all potential customers. Showing up when you need something is not appealing to consumers. They would rather buy from businesses that are engaging with them and building trust.
What Is Proactive Social Media
Being proactive with your social media strategy is going to benefit you and your customers long-term. Consumers are always interested in connecting with brands that they know share the same interest in getting to know them. What does this mean? Showing you care about your customers means engaging with them, answering their questions and concerns, and asking for their opinions.
This can be done easily on social media platforms, so it's a strategy that most businesses take advantage of. By avoiding social media, you are missing out on a large part of not only connecting to your target audience, but increasing your revenue on a regular basis, not just when you notice that sales are stagnant or falling.
If you are proactive with your social media, you will not only build a relationship and trust with your audience, but when you share things such as sales of your services or products, it won't just be because you need extra revenue. Your followers are already customers who will be excited to take advantage of your deals. Proactive strategies can be planned out, which is another advantage. You can schedule content to post and seasonal offers, should they apply to your business.
It's true that you want to connect with your target customer not just now and them, but on a regular basis. This is how you build trust and loyalty. By using social media proactively, you will be setting your business up to grow and succeed for years to come.
Categorized in: Social Media
LIKE AND SHARE THIS ARTICLE:
READ OTHER DIGITAL MARKETING RELATED ARTICLES FROM THE BRICK MARKETING BLOG: