SEO Takes Work – But It's Worth It
Written by Nick Stamoulis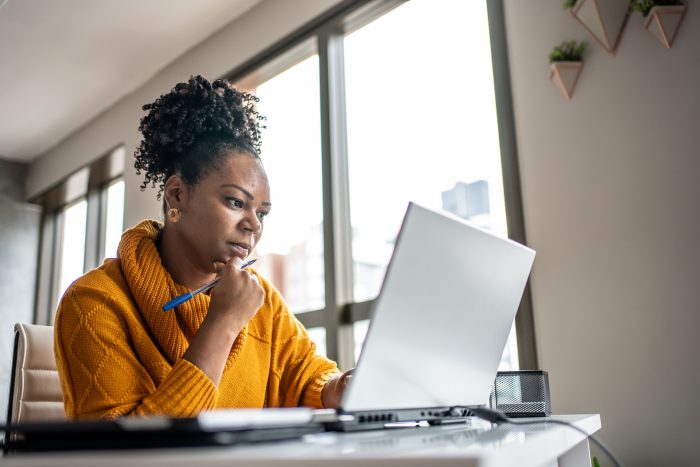 When we take on SEO work for our clients, it is a multi-step process that works every time. There are two phases- the initial phase, where we analyze the existing state of the SEO and check the technical elements in our SEO Audit, and the ongoing phase that involves activities like maintenance, checking analytics, and creating content.
In fact, SEO is generally time-consuming task, and the results aren't immediate. It takes some up front and ongoing work, but then there is a sweet spot that occurs. Once the results begin, it's like a snowball. All the hard work you put in will be worth it.
It Takes Work to Do a Proper Technical SEO Audit
When starting an SEO program, it helps to do a Technical SEO Audit that includes checking for items such as:
Site Speed. It's true that slower websites don't perform as well in the search engines, so we assess site speed and determine what can be done to make your site faster if it's running too slow.
Existing Keyword Use. We also look at your existing content to determine if it is well optimized or not. We always make recommendations for improvement.
Usability. Usability impacts SEO. A website that has great usability will encourage visitors to stay longer. Improving time on site also can improve search engine results.
Mobile Friendliness. We also check mobile friendliness. These days, most sites are mobile friendly, but our assessments often uncover backend technical issues that could impact mobile friendliness.
Link Portfolio. The quality of the sites linking to yours can also impact search engine performance. We assess to make sure your backlinks are of the highest possible quality, and when they aren't, we create a plan for improvement.
These are just a few of the items that we check for. The bottom line is that it takes a while to assess technical SEO, create our recommendations, and then implement the recommendations. However, this is an important step and it is totally worth it.
Ongoing SEO Work Takes Time, As Well
The work doesn't stop once the initial phase is over. The ongoing work can feel like a grind sometimes, but it is well worth it. It helps to be consistent and create a schedule, and even though consistency is often challenging, it is well worth it. Here is what we do:
Content Marketing. A regular content creation schedule is the absolute cornerstone of a good SEO strategy. The more relevant content that you have on your site, the more opportunities you will have to get organic traffic from the search engines.
Social Media. While social media is not a direct ranking factor in search algorithms, it does create social signals that your website is popular. This is something that could indirectly help improve your organic presence.
In order to do your SEO program justice, you need to really work at it. You not only need to do a Technical SEO Audit, but you will also need to create an ongoing schedule. The efforts are worth it, though!
Categorized in: SEO
LIKE AND SHARE THIS ARTICLE:
READ OTHER DIGITAL MARKETING RELATED ARTICLES FROM THE BRICK MARKETING BLOG: