Responsible AI Content Marketing
Written by Nick Stamoulis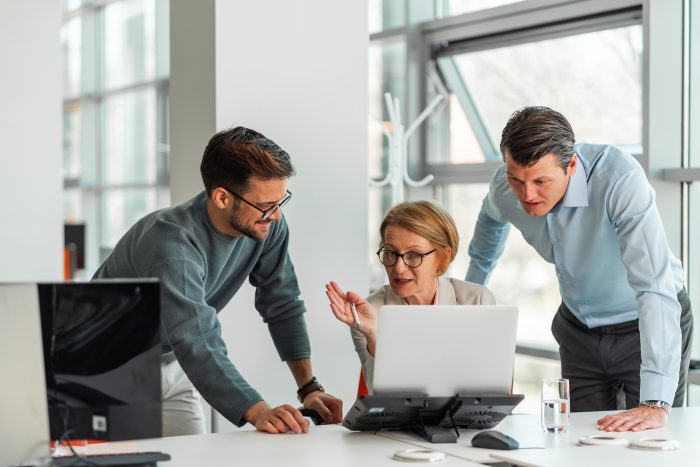 Much has been said about AI and the benefits it has for businesses, particularly with a content marketing strategy. It's true, there are a lot of benefits. AI can save time, money, help a business gain momentum with their content marketing fairly quickly, improve efficiency, and more.
However, there is a caveat. It's all in how you use it. When done well, AI can be very beneficial. If it isn't done well, AI will do more harm than good, and will cause a company to lose momentum.
Are you considering if you should embrace AI? Here are some things to think about as you decide whether AI is a good fit for your content marketing:
Using AI for Content Marketing Responsibly
The benefits of using AI have been pretty well established. However, none of these benefits will matter if the business were being compromised in some way by using AI. What "responsibly" means will vary for each business, but here are some questions to consider when deciding whether AI is a good fit:
Is the AI-generated content focused on the customers?
Does the content truly help the business achieve its goals?
Are you positing content too quickly, which can be considered spammy?
Have you put some real thought into how AI will truly fit into your strategy?
AI Doesn't Consider a Brand's Personality
The biggest issue is that AI doesn't have its own personality. The voice is pretty flat, which makes the information fairly bland. The content might be solidly composed and on the surface it may look as if it will get the job done. However, looking at it from a different perspective, there is absolutely no branding involved with it. This won't serve your audience at all if you use content that is this flat.
You have spent a lot of time and energy coming up with content that is on brand. Using AI-generated content basically undermines all this hard work. These days, people are starting to tell what AI-driven content looks like, and they might lose respect for you if you overdo it.
Examine AI and Decide How to Best Use It
However, we can't deny that the benefits might outweigh the negatives when it comes to AI. As a business, you should know that AI will never replace a real person. This is most especially true of those who have a real expertise for content marketing and a lot of real world, practical experience. Granted, not just anyone can write content. There are some cases where content AI can generate will be better than content written by a human. However, this isn't always the case. If the person doing the writing is a legitimate expert, AI will be inferior.
Businesses really need to weigh all the pros and cons when decided if they should use AI or not. If they do decide to use it, they should all agree on the best approach. Saving time and money isn't compelling enough if the results are poor.
Categorized in: Content Marketing
LIKE AND SHARE THIS ARTICLE:
READ OTHER DIGITAL MARKETING RELATED ARTICLES FROM THE BRICK MARKETING BLOG: