Introducing Your Brand to Your Audience
Written by Nick Stamoulis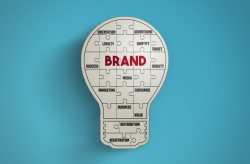 Are you rebranding? Are you only now taking your branding seriously? In both of these cases, you may already have an audience from prior marketing efforts. When making any changes to your brand, your current audience will need to get up to speed. If they feel like your brand has suddenly changed, this could impact your relationship with them in a negative way. At the same time, your new branding efforts will likely attract new people, and they need to know about your brand's changes, as well. Here's more information:
Plan for Your Brand's Launch
Remember that a good brand requires proper planning if you want it to leave a a great impression. This comes down to spending some time figuring out what would be the best approach your business can take when it comes to introducing people to your brand. For example, will you start with digital ads or are you going to create an email newsletter?
Planning should go beyond different ideas or ways you can introduce customers to your brand. You should make sure that you discuss how you will do it, when you will do it and anything that you need to make the plan succeed. Using these points will help you to properly plan ahead and prepare the way for your brand to stand out among your competitors.
Use Multiple Marketing Channels
Remember that customers will have different preferences when it comes to channels. For example, some of your customers may prefer social media while other ones may want to receive text messages. If you can use multiple channels as tools to interact with your customers, then you will be able to introduce more people to your brand.
Customers will use a variety of channels, so you should spread your brand by posting content, updates and information in them. You can make posts on social media, create an email newsletter and allow people to receive texts with deals. It comes down to offering different ways to introduce your brand so you have more options to interact with customers.
Spend some time looking into these possibilities so you can pick the best channels available. When you get to know what your customers expect, this will be so much easier!
Create Great Content
If you want people to form a good opinion of your brand, then you need to create great content that will appeal to your target audience. This requires you to think about your customers so you can identify the type of content that they would appreciate. From this point, you can create that type of content to help you draw in customers.
For example, you may have an audience that wants a more laid back approach while another audience might want a serious business. You need to remember that you can make a variety of content, so it's important to pinpoint the types that your audience will enjoy. Doing so will allow you to build up an excellent brand image built off of your content.
Conclusion
Introducing your brand to your existing audience will help them to recognize your work and products while building a relationship with your business. You can also go through this same process when going through a rebranding.
Categorized in: Digital Marketing
LIKE AND SHARE THIS ARTICLE:
READ OTHER DIGITAL MARKETING RELATED ARTICLES FROM THE BRICK MARKETING BLOG: