Marketing and Sales Collaboration Improves Content
Written by Nick Stamoulis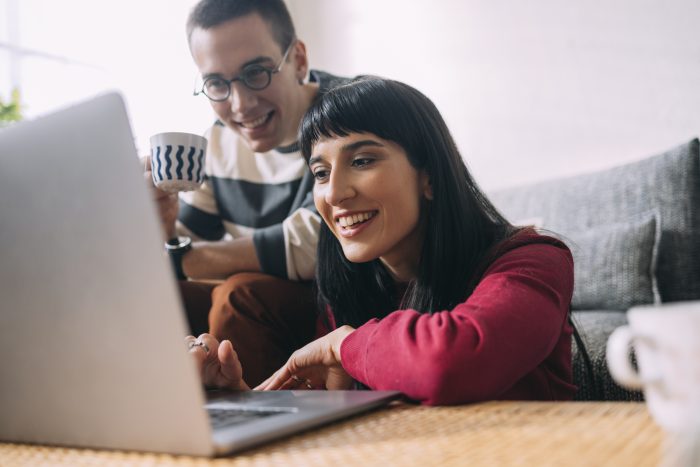 While it sounds like the marketing team and the sales team of your business run two completely unrelated operations, when it comes to content, they could actually be the strongest team you have. Content is key when it comes to attracting your target audience, increasing engagement, and improving revenue. Here's what you need to know about aligning your sales and marketing teams to improve overall content for your business:
Messaging
It's important that marketing and sales be aligned when it comes to the message your business is putting out to customers. Content, including social media posts, blogs, and marketing emails may be expressing one message while sellers are saying something different. This is going to confuse your target audience and make them wonder if they can trust you.
Your messaging needs to be consistent across all areas in order to resonate with consumers. The marketing department is good at sharing industry insight and the sales department understands the voice of the consumer, knowing the words to use to get their attention and impact their choices. By working together, the marketing department and the sales department can create content that resonates with your target audience.
Targeting
You want your content to target the right audience. The marketing department is the first that comes to mind when thinking of content creation, but they shouldn't work alone. The sales team is crucial to the strategy if you want your business to grow and succeed. The sales team understands customer needs and interest. They know what the target audience is seeking out and purchasing thanks to demographic information, website analytics, and purchase history, just to name a few.
When your marketing team puts out content such as blog posts, email newsletters, and social posts, they need to know what's going to hit home with the target audience. The sales team understands the sales funnel in a way that the marketing team might not. For this reason, it's important that the two collaborate when creating content.
Content
Content marketing helps to boost sales of your business. The content that you create will attract prospects. In order to understand who you are appealing to, you should consult the sales department. They know who is interested in your product, which will allow you to create high-quality content that will attract the appropriate prospects through social media platforms and search engines. Once prospects are engaged, your content will keep them engaged and learning more about what your business has to offer.
The sales department has important insight into what prompts prospects into making purchases. For example, they may see a rise in sales at certain times of the year or during sales or other promotions. These facts can be used by marketing in order to target their content. The sales team can help improve lead generation, turning visitors into customers. They can also help the marketing team to better understand the buyer life cycle, so that content can be created to appeal to people at all stages.
To improve content creation, the marketing department and the sales department should collaborate. By working together, the result will be high-quality content that attracts your target audience and increased sales.
Categorized in: Content Marketing
LIKE AND SHARE THIS ARTICLE:
READ OTHER DIGITAL MARKETING RELATED ARTICLES FROM THE BRICK MARKETING BLOG: