Social Media Helps B2B Sales Cycles
Written by Nick Stamoulis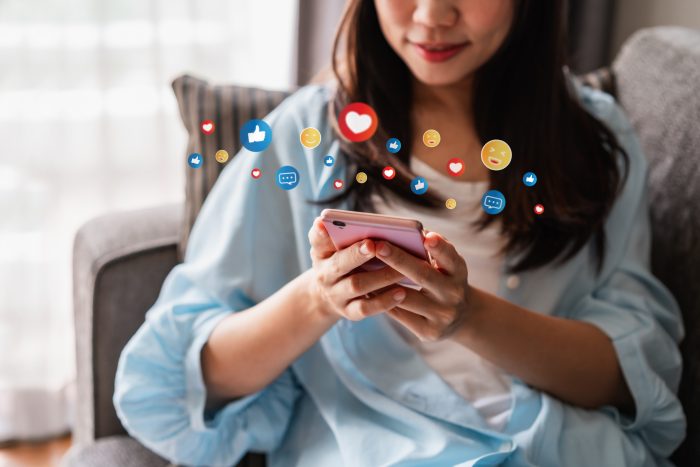 Social media has an impact on both the personal and business lives of people around the world. This applies to B2B companies as well. The B2B sales cycle can benefit greatly from social media. From prospecting to after-sales follow-ups, companies can take advantage of social media to help boost business. Here is important information on using social media to help with the B2B sales cycle:
Part of the Overall Experience
Whether you're a business just starting out or one with years of experience, cost-effective content promotion never hurts. B2B social media marketing is the ideal way to share new posts, tips and advice, industry updates, videos, infographics, and even testimonials. As a B2B, you want to target all areas of the buying cycle.
This means posting content that will appeal to people who are just learning about your company to those who have made previous purchases of your service or product. Avoid focusing on only one area of the sales cycle because doing this will leave many people out and cause them to look elsewhere for their needs. Various stages of the sales cycle means cost-effective promotion such as that on social media can be a real game-changer.
Learn How to Use Thoughtful Hashtags
When people are in search of something on social media, many of them use hashtags to quickly locate what they need. Instead of using the most popular hashtags, try getting more specific. There is a delicate balance as popular hashtags will have too many results and yours are likely to get lost in the crowd and overly specific ones won't be searched at all.
For example, if you sell tires and use #tires, the results will be expansive. If you get more specific and use #wintertires or #offroadtires, it is more specific. If you get too specific, such as #pickuptruckwintertires, it will not receive any hits. Also, avoid hashtags that are too long. Using hashtags can attract people from all stages of the sales cycle.
Meaningful Way to Connect with Customers
Social media is a great way to engage with customers at all points of the B2B sales cycle. B2B buyers who have made a purchase might want to leave a comment about what they've purchased. Replying to comments, whether positive or negative, will inspire others to do the same. They will get the impression that you care about your business and your customers. When someone is considering making a purchase, they may have questions about it and social media is a quick and easy way to ask.
As a salesperson, it's important to be comfortable using social media to communicate with customers at all stages of the sales cycle. By engaging with people on social media, people will gain trust in you and the products or services that you sell. B2B purchases are generally more expensive, so people want to make sure you are responsive to them when needed.
Categorized in: Social Media
LIKE AND SHARE THIS ARTICLE:
READ OTHER DIGITAL MARKETING RELATED ARTICLES FROM THE BRICK MARKETING BLOG: