Ways AI Could Affect Social Media
Written by Nick Stamoulis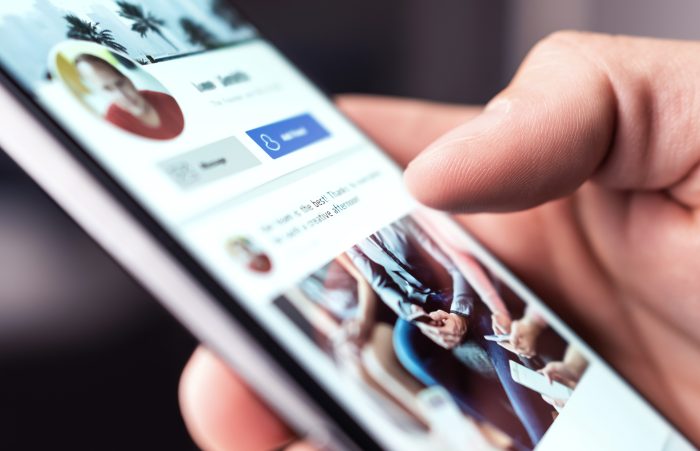 The uses of AI are growing on a daily basis. While many of the uses are practical, a question is being raised by many about whether AI can and should be used for social media. Like with anything, there are benefits and drawbacks to using AI.
Content creators are using this tool to quickly produce content, which makes one wonder if creating social media posts with AI should be done. Let's take a deeper look into the pros and cons of using AI for social media:
Plagiarism Concerns
AI goes in search of information already existing on the internet rather than producing unique content as a human can. One major concern when using AI is that you may end up posting plagiarized work. This can be avoided by using a plagiarism checking tool online before you make the post live, which can be time-consuming, but less so than actually writing the post yourself or dealing with the consequences of publishing plagiarized work.
The tradeoff for time may be worth it, but you don't want to risk posting without checking first. Plagiarism is a big deal to many and you want to retain your good reputation by only publishing unique content. If people don't feel as though they can trust you, they will go elsewhere for their needs.
Fewer Writer's Block Worries
It's not easy coming up with fresh social media post ideas day after day. Sometimes you'll need some help and using AI could come in handy. If you're dealing with burnout, relying on AI to help get you through can work in your favor. In fact, ideas generated by AI may actually help trigger more ideas for you. You may come up with fresh ideas using AI, but write the actual posts yourself. Consider using AI as you would when you bounce ideas off of a friend or colleague.
Quality May Suffer
AI can create decent social media posts, but they also lack emotion and creativity, two things that are important to good content. There is a lot of competition on social media vying for the attention of your target audience, so you don't want to post boring or mediocre content that doesn't grab people's attention. You may also notice that each post created by AI varies in its tone and written quality. Your target audience may not feel close to you if they cannot get a feel for who you are through your writing. It may seem like someone different is writing social media posts each time.
Helps With SEO
AI and SEO have become a power couple. Since AI pulls what it needs from content that is already popular and SEO-optimized, your social media posts will benefit as well. AI has also become an important player in search engine algorithms. AI can even be beneficial for data analysis, which comes in handy when you are creating an SEO strategy. It can help you spot trends which will allow you to create content either yourself or AI-generated that targets your audience.
Using AI to create social media posts comes with advantages and drawbacks. It's up to you to decide if and how using AI could be worth it and how you'll handle the disadvantages it may bring.
Categorized in: Social Media
LIKE AND SHARE THIS ARTICLE:
READ OTHER DIGITAL MARKETING RELATED ARTICLES FROM THE BRICK MARKETING BLOG: