Fractional CMOs Help Businesses Scale
Written by Nick Stamoulis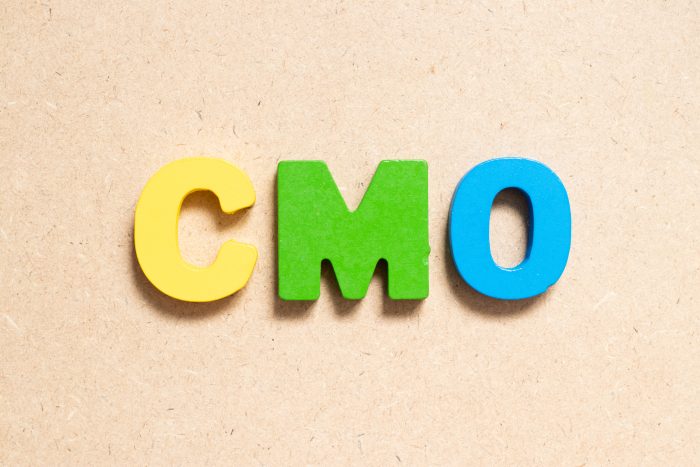 Every business has a financial goal they want to achieve. To achieve this goal, revenue must increase over time and avoid periods of stalling. Scaling a business means your business can handle the extra demand without incurring additional expenses to get there. Fractional CMOs can play a role in scaling your business. Here's what you should know:
Develop Marketing Strategies
A fractional CMO can conduct market research that will help develop a marketing strategy that is tailored to your business and scaling goals. They will identify the channels that will be effective in reaching your target audience and help your team to create messaging and a visual identity that will appeal to said audience. The digital marketing strategy you've been using may be working, but having a fractional CMO come in and see things with fresh eyes might have improvements that will benefit your scaling goals.
Improve Sales
When scaling your business, a fractional CMO can help find ways to improve sales. This can include things such as lead generation, customer acquisition, and customer retention. A large part of improving sales involves your marketing strategy, so a fractional CMO will help your team develop social media campaigns, email marketing campaigns, and more. Lead generation involves getting to know your target customer and creating campaigns that speak to them by appealing to their wants and needs. A fractional CMO can also work closely with your team to identify where in the sales processes there is room for improvement. If your team is not clear on their exact roles, a fractional CMO can help with this. This will make your team more effective and able to generate sales once the fractional CMO is gone.
Identifies Opportunities to Scale
A fractional CMO can help you scale your business by offering insight into what your focuses should be. When you're close to your business and have many ideas and goals, it can be difficult to narrow things down and focus. By learning to focus your time, energy, and budget, you can become a true challenge to your competition, which will increase your revenue.
A fractional CMO can help you to carve out your niche for the service or product that you offer as well as a better understanding of how to best market it to your target audience. This includes increasing brand awareness, which a fractional CMO can help your business with. This can include tasks such as creating messaging for your target audience as well as building relationships with influencers, outreach strategies, and media coverage that will increase visibility and reach.
Optimize Your Budget
A fractional CMO can help you optimize your budget for scaling your business. As mentioned, scaling means bringing in more revenue without spending more money. A fractional CMO can guide you to how this can be done. Automation, for example, may be a suggestion made because it will not only save you time but money as well, since you won't have to hire an additional person to take care of them.
There are tools that can help you automate social media posts, email reminders, file backups, and bill payments. Once the fractional CMO has helped your team define their individual roles, this may eliminate the need to hire anyone new and assign some of the above-mentioned tasks to someone already on staff.
A fractional CMO can benefit your business by coming in and getting your team organized and on the same page as far as goals go. If you're looking to scale your business, a fractional CMO can offer suggestions you may not have considered before.
Categorized in: Digital Marketing
LIKE AND SHARE THIS ARTICLE:
READ OTHER DIGITAL MARKETING RELATED ARTICLES FROM THE BRICK MARKETING BLOG: