Writing for SEO is Never Good
Written by Nick Stamoulis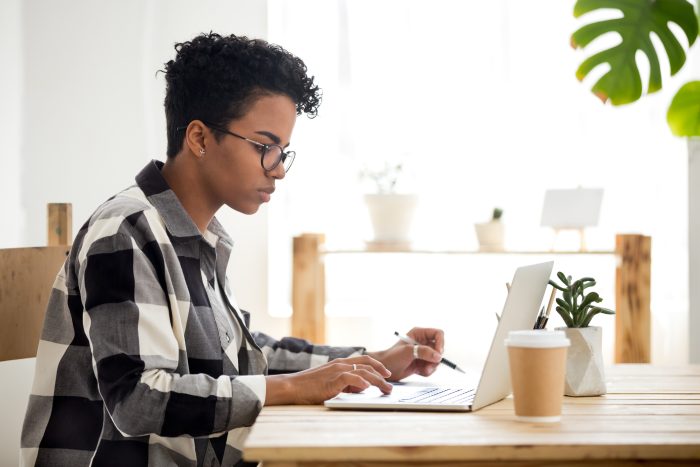 When creating content for your website, social media, or other outlets, you don't want to focus on SEO. Surprised? After all, we know that SEO is what helps content to be discovered in the search engines and will drive people to your business website and social media accounts. Writing for SEO is not a good idea though. Here are some things to think about when writing content:
Your Audience Should Come First
When writing content, you should be focused on your audience first and foremost. They are the ones who are consuming your content in an attempt to learn about your business, brand, or industry. You want to tell them why you are the expert and what you have to offer them. If you write for SEO as your main goal, your content will be low-quality and difficult for people to read.
When writing for your audience, you want to use words and language that typical people can understand. Remember that your target audience is going to search using words they use in their daily life and that's what they want to read when consuming content as well. They aren't looking up keywords that rank high nor do they want to use a dictionary when reading your content. When you create content, make sure that you are writing for your audience first and search engines second.
Implementing SEO Should Be Minimal
Writing for your audience doesn't mean that you can't include any keywords at all, but you want to do so sparingly. Write your content first, then go back and include keywords where they make sense. Keyword stuffing is a tactic used in an attempt to improve SEO efforts, but this is a frowned upon way to approach SEO.
Readers can pick up on when keyword stuffing is being used and don't appreciate it because they come looking for valuable information they can learn from. Keyword stuffing can also result in penalties that will hurt the growth and success of your business. Content that focuses on keywords instead of knowledge is not high-quality and will cause readers to avoid it in the future. SEO can be used in a smart way, which means placing keywords where they feel natural.
SEO is More Than Keywords
If you only focus on keywords for your SEO strategy, it's important to remember that keywords are only one piece of the puzzle. Another important piece of your SEO strategy needs to be consistency with your content. Your audience gets value from your content and looks forward to more. If they have to wait weeks or months for your next piece of content, chances are they will move on to another business that offers high-value content on a consistent basis, whether it be once a week or three times a week.
They are more likely to make purchases from other businesses as well. If you don't have a content schedule, now is the time to create one that you can stick to. Don't commit to more than you can handle. Search engines pick up on when content is regularly updated, so your business' search engine results and your audience's interest will both benefit with this one change.
Have an audience-first mindset when creating content. No amount of SEO success will matter if your audience isn't finding value in your content.
Categorized in: SEO
LIKE AND SHARE THIS ARTICLE:
READ OTHER DIGITAL MARKETING RELATED ARTICLES FROM THE BRICK MARKETING BLOG: