Don't Forget the "Marketing" in Content Marketing
Written by Nick Stamoulis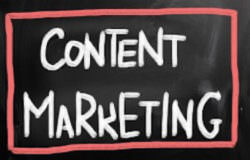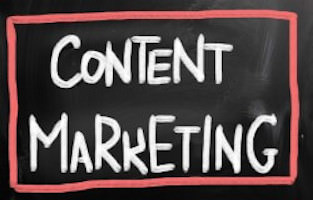 Content marketing should really be viewed as a two-step process: first is the creation of the content and second is the promotion, or marketing, of that content. Of course, how content will be marketed may determine how it's written/produced, etc. The content itself is nothing without the promotion and vice versa.
In an article titled "Content Marketing Without Marketing Is Just Content", author Jon Ball said:
Content marketing without the actual act of marketing is just creating content – it's simply contributing more noise to the Web.
The tremendous amount of content being created has led to a sense of content fatigue for users, and if you are not actively and strategically marketing your content, you won't reach your target audience.
As its name suggests, content marketing consists of two activities: creating content, and then marketing that content to your audience. Without the marketing portion you're just producing content that will be buried online. Content exists to serve a purpose, and it is useless if nobody ever sees it.
So how should you be marketing your content? It's necessary to consider your audience, goals, and budget but here are some worthwhile options:
SEO
Forget that "SEO is dead" nonsense. SEO is an essential component of content marketing if you want your content to appear in organic search results. The fact remains; if keywords and keyword phrases that people are using to search are included in your content, it will deliver organic traffic over time.
PPC
PPC advertising may not be appropriate for every blog post or article you publish, but if you've produced a really great guide or whitepaper, it may be worth investing some advertising dollars to put behind it.
Social media
A social media strategy is nothing without content. The content that you publish and share in social media keeps your social channels active and delivers traffic back to your website. Getting social followers and visitors to your social pages shouldn't be the end goal. Ultimately you want them to go to your website to learn more and convert. Sharing thought leadership content in social media is a way to attract more followers and generate more website visitors (and sales) over the long term.
Email marketing
This tactic may seem "old school" but here's the thing- it still works! In fact, for some people it's still their preferred method of communication with a company or organization. The key is to build up an opt-in list of email subscribers and then segment the list as necessary in order to send information that is specifically relevant to their needs.

Outreach
It's worthwhile to spend some time connecting with others in the industry that may be willing to share your content via their online distribution channels. This is a great way to get your content (and brand) in front of target audience members that may not have found you otherwise.
Categorized in: Content Marketing
LIKE AND SHARE THIS ARTICLE:
READ OTHER DIGITAL MARKETING RELATED ARTICLES FROM THE BRICK MARKETING BLOG: