How to Conduct an SEO Friendly Website Content Audit
Written by Nick Stamoulis
As a business evolves, its website needs to evolve along with it. A website redesign is recommended every few years to keep things fresh, but what also needs to stay fresh is the website content. When redesigning a website, it's a good time to conduct a content audit too so that the new site launches with the best possible content. However, a redesign isn't necessary to evaluate your content and make tweaks. That can be done at any time. It's a manual process that can take quite a bit of time (especially for larger sites) so it's best to plan ahead and designate an adequate amount of time to a website content audit.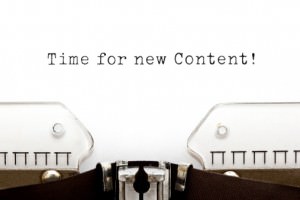 Here are the steps to follow:
Pull a list of URLs
If you're going to conduct a website content audit, you might as well do it right. Sure, you can conduct a quick audit of your top priority pages, but that's really just a short-term fix. The right way to conduct an audit is to look at every single page on the site.
Read the content and determine the next step
Read every word on every page. Don't skim. You need to make sure that the content and messaging is still relevant. For example, the SEO industry has undergone many changes in recent years and as an SEO provider, we not only need to adapt our business practices but also make sure that our website reflects these changes as well. References to tactics like directory submissions and anchor text-linking need to be revised on the site since we no longer do this for clients. If these services were still listed on the site (even though we stopped doing it!), we'd lose out on leads because it would appear as if we weren't following industry best practices. After reading the page, determine whether it can remain as is, needs to be edited, or should be removed entirely.
Edit the page
During the editing process, consider SEO. Take a look at the Analytics for the page to see what keywords have driven traffic to that page over the years. Can those keywords still be used? Do they still make sense? If yes, make sure that the keywords stay within the revised content. If no, SEO is important, but business practices always trump SEO. If the keyword is no longer representative of your company don't keep it just to maintain search traffic. Instead, conduct keyword research to match the new messaging.
Remove the page
If the page isn't worth salvaging, it's not as easy as just hitting "delete". That page may have been generating traffic over the years that you don't want to lose entirely. Instead of simply deleting a bunch of pages, which can wreak havoc on your organic traffic, make sure to 301 redirect those pages to a related page that is staying on the site. If there are no longer any service or product pages that are related, redirect to the homepage.
Categorized in: Content Marketing
LIKE AND SHARE THIS ARTICLE:
READ OTHER DIGITAL MARKETING RELATED ARTICLES FROM THE BRICK MARKETING BLOG: