Do You Need a New Website for Your Digital Marketing?
Written by Nick Stamoulis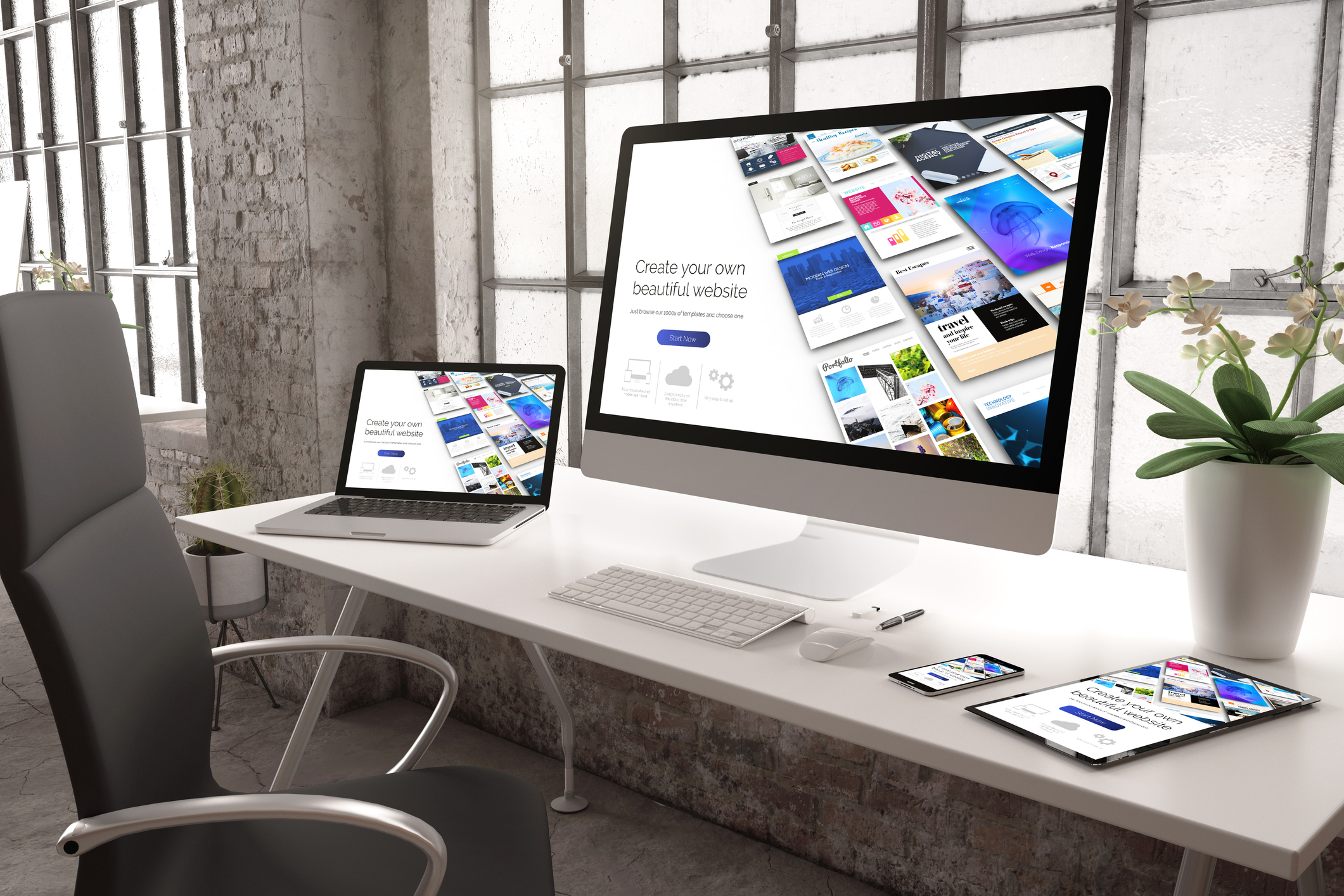 When you think about digital marketing, what do you think? PPC ads? Social media? Maybe a blog or YouTube channel? In recent years, marketers have increasingly used websites to market their brands online. But why do many businesses invest in creating a website for their business and not just use it as part of their social media presence instead?
Build Brand Awareness
One of the essential benefits of having a website for your business is that it helps you build brand awareness. Having a website means you've invested seriously in your brand beyond social media. When people visit your website, they'll see your logo and get a good feel for your brand.
It's great for people who aren't as active on social media and don't have enough time to follow your brand on different platforms. You'll also be able to add your website to your email marketing campaigns and be able to direct people to your website from your email lists.
Create SEO Value for Your Business
If you have Googled something and visited a website for the first time, you've experienced the power of a website for your business. For someone new to your business, navigating your website and finding the information they're looking for is accessible. It's easy to navigate the different pages and sections of the website and find the information they're looking for. To the search engine, however, it's an entirely different story.
For the search engine to understand the information on your website, you must ensure good SEO practices. Having a website that is easy to navigate for your visitors and for you to manage is essential. Still, it's also important to have the keywords and content you want your business to rank optimized and placed throughout your website. For example, if you're a bakery, you want your website to rank for keywords like "best bakery in town," "cakes," and "custom cakes" so that people who are actively looking for your business will be able to find you.
Create a Platform for Paid Ads
Digital marketing has changed the way that businesses have to promote their product and services and the way that people consume them. Having a website is extremely important when running your advertising campaigns and trying to reach your target audience. Websites are a great place to host a Call-to-Action to get people interested in your business and for you to track the results of your digital marketing campaigns.
When you have a website, you can easily use it to place your ads. For example, you can set up Google AdWords or Facebook Ads and put them on your website. This way, you can be sure that the right people are seeing your ads. Once someone clicks on your ad, they'll be directed to your website. This means you'll be able to capture their attention and interest to help convert them into a lead or customer.
Conclusion
Having a website is extremely important for your digital marketing strategy. A website allows you to build brand awareness, create SEO value for your business, and create a platform for paid ads. A website is an excellent investment for your business and can help you increase your sales, leads, and revenue.
Categorized in: Digital Marketing
LIKE AND SHARE THIS ARTICLE:
READ OTHER DIGITAL MARKETING RELATED ARTICLES FROM THE BRICK MARKETING BLOG: