Email Marketing Automation Tips to Help Your Business
Written by Nick Stamoulis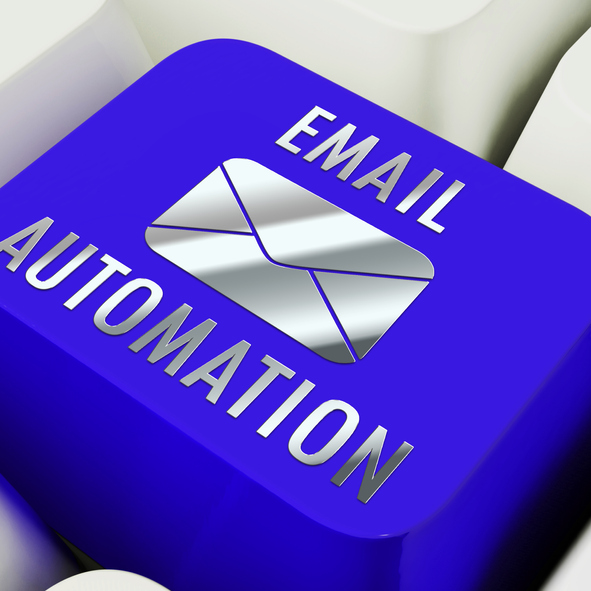 Many companies rely on email marketing to drive customers and build their business. Email marketing also has a large impact on the bottom line due to its low cost-effectiveness. Email automation has been around for several years now. Still, with recent changes in how content is delivered and how consumers are more engaged online, more businesses are considering this method of reaching out to customers.
Emails are sent out to customers on a fairly regular basis. Many businesses measure their email marketing campaigns based on the number of open and click-through rates.
Email marketing automation refers to software to automatically manage your email marketing campaigns. Email automation is not a new concept, but it has become more important in the social media age because messages are now being sent and received more frequently. Consumers are no longer waiting for emails to be delivered once or twice a week or month; they can receive emails in real-time, respond faster, and interact with them.
Ways Of Automating Tasks With Email Marketing
Email marketing has numerous ways to automate tasks. These can include removing duplicate contacts and sending out emails promptly.
1. Create a Mailing List
You need to create a mailing list before doing any other task. You can have various lists based on what you want your audience to focus on during your email marketing campaign.
2. Create an Email Template
Your template is the first thing your customers will see each time you send out an email. This template should be consistent in style and content so that your customers can recognize your email even if they have not seen it before.
3. Collect Emails
You can collect email addresses by providing a sign-up form on your website, having a newsletter subscription link on your social media account, and sending out emails to gather subscribers. You can even allow people to subscribe via their Twitter, Facebook, or LinkedIn accounts.
It will allow you to spread the word about your business by using these social accounts.
4. Automate Your Emails
Once you have your mailing list set up, you can automate the sending out of your emails. You will be able to schedule the date and time when your emails are sent out and the content within the email. You can also choose whether or not to include links to any external websites.
Another way to automate your emails is to use RSS feeds and tagging. Email marketing automation is important in building a strong customer base that will keep returning to buy from you again.
Importance Of Email Marketing Automation
1. Automation Makes Contacts More Personal
With automation, you have more time to be personal with your customers by including your name in each email and using a customized greeting for your list. You can also customize the form field to use the name of your company rather than a vague company name.
2. Automated Emails Are Not Distasteful
They are sent at a fairly regular interval; when you use email marketing automation, you can send out emails at a specified time daily.
3. Emails Are Not Considered Spam
When sending out automated emails, it is more than likely that customers will read them. When your emails are personalized, they do not come across as spam and, therefore, are less likely to be blocked by email servers or deleted.
4. Save Time
Your time is important, so why waste it on the tedious task of scheduling your email? You will have more time to focus on improving business goals or accomplishing other tasks.
5. Save Money
The cost of using an email marketing automation tool can be much lower than traditional email marketing. Many email marketing automation tools are free and provide more features than you would expect to get from a paid service.
6. Maintain Your Brand
Your brand is very important and is what distinguishes you from your competitors. Email marketing automation allows your customers to see your brand information each time you send out an email. It helps build familiarity with your brand and identify you as the best choice in your field.
7. Accomplish Business Goals
Automation is important in helping to meet your business goals. You can use it to help your customers find what they are looking for on your website, allowing them to make purchases faster and easier than ever before.
8. Increase Customer Analysis
By using email marketing automation, you will be able to track more about your customers and their behavior, allowing you to adjust your strategy based on the information you have learned about them.
Email marketing automation is important in the modern business world. With the increased online social media use, more and more people are using email to contact you. Automated emails allow you to send out information about your product or service each time you send out an email. It gives you a way to deliver your message, but it also helps build a relationship with your clients.
Automated emails can be sent out to current customers or used to reach out to potential customers. Automating this process allows you more time and freedom than ever before.
Categorized in: Email Marketing
LIKE AND SHARE THIS ARTICLE:
READ OTHER DIGITAL MARKETING RELATED ARTICLES FROM THE BRICK MARKETING BLOG: