Save SEO Efforts during a Website Redesign
Written by Nick Stamoulis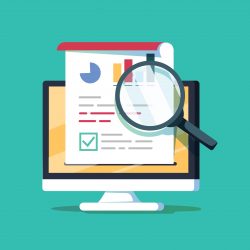 A website redesign can be a huge undertaking and typically many parties get involved in the process. One important party to keep in the loop from the start is your SEO firm and if you don't have an SEO firm, this might be a good time to get some guidance from an SEO consultant. It's important to preserve as much of the search engine trust as possible when launching a new website. Making even a few mistakes can really hurt your SEO.
Before launching a new site, ask the following two questions:
1. Are the URLs changing?
Maybe your site has been around for years and you didn't really think about usability or best practice when originally setting up your URLs. URLs shouldn't be too long and should accurately reflect the content that's on the page. When it comes time to redesign a website it may make sense to change some of the URLs too. However, this can be dangerous if it's not done properly for a few reasons. You don't want to simply eliminate the old URL when the new one goes live. The old URL is what has gained search engine trust. All new URLs don't have that trust yet, and it can take years to establish it. It's necessary to 301 redirect an old URL to its new URL location. To keep things organized, set up a spreadsheet that has a list of all of the old URLs, whether that URL is changing, and what the new corresponding URL will be and make sure that a developer redirects it properly. This will help to preserve link trust and it will also prevent search spiders and users from landing on an error page when they click on a link that no longer exists.
2. Is the content changing?
If the content is changing on a page it's important to review it from an SEO perspective. If the concept of the page is the same, you can look back at the previous keyword research that you've done and also see what keywords were bringing in visitors. You can then tweak the on page content and meta elements as necessary to ensure that the proper keywords are still included on the page. If the meaning of the content is changing or if a new element is being introduced, another round of keyword research may be necessary. Be sure to check Analytics for your best performing pages that were bringing in traffic and make sure that pages of your current site will still be able to bring in that kind of traffic.
If you are working on a new site in a testing environment while the old site is still live, make sure to password protect the new site until it is officially launched. You don't want both versions of the site to be crawled and indexed and have visitors land on a site that isn't ready to be seen. It's also important to remember to move the analytics code from the old site to the new site once it's launched. You don't want to miss out on any important data, especially during the first few days which are crucial to determine that everything has been done correctly.
Categorized in: SEO
LIKE AND SHARE THIS ARTICLE:
READ OTHER DIGITAL MARKETING RELATED ARTICLES FROM THE BRICK MARKETING BLOG: