Definition of a Title Tag
Written by Nick Stamoulis
A title tag is an HTML element that is used to create the title of a web page. Title tags are used by search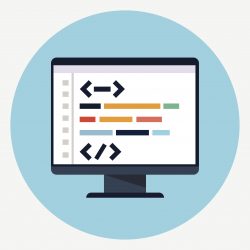 engines as the title of search listings, which are underlined in blue hyperlink. Title tags are meant to be relevant to the content of the website, which will help them rank higher in search engine results pages. This makes it easier for users to find what they are looking for and lead to your website getting more hits.
How can you make sure your title tag is going to be effective? There are a number of steps you can take to ensure your title tags are doing their job:
• Specify the main point of your content: Each page of your website will likely have its own topic. If your entire website is about cars, you could limit your title tag to that, but if you get more specific, you have the chance attract more traffic that is looking for exactly that. If a blog post or article is about convertibles, highlight that in your title tag. You want to make each title tag relevant to the page itself.
• Vary your title tags: As mentioned, using the same title tag for every page might not get the results you hoped for. Google may also consider this spam. In addition to varying your title tags, you want to vary your content. Don't repeat information. Instead, create unique and useful content that will keep users coming back to see what they can learn next.
• Use the best keywords: Keywords are just as important for your title tag as they are for your content. To ensure visibility of your website, you want to do keyword research. If no one is searching for the keywords you put in your title tag, your website won't have the visibility. A combination of long-tail keywords and short-tail keywords is ideal.
• Keep title tags short and sweet: If your title tag is too long, the search engine results page may cut it off. The limit for title tags is about 70 characters, but you may want to aim for around 55 to make sure that users searching on mobile devices don't have the title tag cut off.
• Know what your visitors want: To create an appealing title tag, you want to know what users are looking for. This is where keyword research is crucial. The other important part is to tell users how you're going to help them. "Tips For Buying a Used Convertible" might get some attention, but "Questions to Ask When Buying a Used Convertible" is even more eye-catching as a title tag because it is specific.
Good title tags can help to generate traffic and leads as well as improve bounce rate and conversions. Creating title tags that work requires a combination of creativity and keyword research. You can write title tags that sounds great, but if the keywords are missing, the visibility will be too.
Title Tag Definition Sources:
Categorized in: Digital Marketing Glossary
LIKE AND SHARE THIS ARTICLE:
READ OTHER DIGITAL MARKETING RELATED ARTICLES FROM THE BRICK MARKETING BLOG: