Definition of Link Building
Written by Nick Stamoulis
Link building is the process of establishing relevant and inbound links to your website. These links are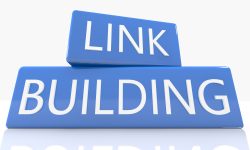 aimed at helping your website gain a higher ranking with major search engines, which will drive targeted traffic to your website.
Link building is not about getting the most inbound links to your website, but it is focused on the quality of the links. Link building can help to greatly improve the number of high-quality links that drive visitors to your website. This will not only lead to your website ranking higher in search engines, but also increasing your conversion rate and brand awareness.
The different types of links include:
• Resource Links: resource links are often referenced as "information" or "resources" in navigation bars. Resource links are considered important as the quality of links count toward your rating in most major search engines. Search engines examine links aimed at a website and determine its value. It is true that all links count, but they don't all count equally.
• Editorial Link: editorial links are links that the creator of a website doesn't need to ask for. Editorial links are given by others because of the quality of content and marketing strategies. These links are not gained by asking, paying for them, or trading.
• Guest blogging: guest blogging (or posting) is a great way to get more visibility to your own website by writing content for someone else. This way, you can show off your knowledge of the topic and share the link to your own website. If people like what you have to say and find you a credible source, they will likely visit your website.
These are just a few types of links that are available to benefit from. There are no quick ways to achieve quality link building.
Does link building play a role in SEO? Link building plays an important role within search engine optimization. Link building helps to drive organic traffic to website through search engines. Link building, combined with great website content, strong SEO foundations, and a pleasant user experience, can be a successful way to attract more traffic.
Link building can be thought of as an extension of your marketing. Of course, links should be high-quality and relevant. Low-quality and spam-like links may draw in traffic initially, but will not make a good impression to keep people coming back or improve conversion rates.
Link building can be done by creating something that others find valuable enough to share with others. Something that informs, educates, or even surprises people.
These types of content may come in the following forms:
• a white paper
• an infographic
• a video
• a how-to guide
• a study
If you create something visually appealing, others are going to naturally want to share it. This will, over time, increase links leading traffic back to your website. You will prove yourself to be a website creator who creates assets that others find worth coming back for and sharing with others.
Definition of Link Building Sources:
Categorized in: Digital Marketing Glossary
LIKE AND SHARE THIS ARTICLE:
READ OTHER DIGITAL MARKETING RELATED ARTICLES FROM THE BRICK MARKETING BLOG: