Protect Your SEO While Redesigning Your Site!
Written by Nick Stamoulis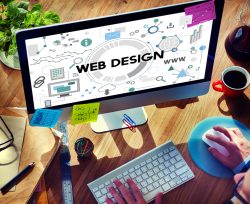 A lot of our clients have undergone site redesigns this year in some way, shape, or form. Some just reworked a chunk of their content while others completed changed the entire design, URL structure, content and messaging and more. And while websites need to be redesigned every few years in order to feel fresh and up-to-date, site redesigns can also deliver a strong blow to your SEO campaign if you're not careful. The last thing you want is to watch 2+ years of SEO work go right out the window because you updated your website!
Here are 4 things to you must do to protect your SEO when undergoing a site redesign:
1. Create a URL redirect guide.
This is one the very first things you should do when undergoing a site redesign, especially if you are making radical pages. Pull EVERY SINGLE URL that is on your site (check your server logs to make sure you get them all) and page by page list what the old URL is and what the new URL will be. I've seen so many sites blow up their entire SEO campaign because they didn't use a 301 redirect properly to transfer external links and SEO value from old URLs to new, creating dozens of 404 errors. Remember, those new URLs are starting from square one and have to earn their place in the SERPs. A 301 redirect lets them piggyback on the SEO value of the old URL.
2. Make sure your homepage is just .com, not .com/default, ./com/index, .com./home, etc…
When you have multiple versions of your homepage, which for some reasons happens in various CMS platforms during a site redesign, you run the risk of encountering a duplicate content issue. In addition to duplicate content, you are also splitting the link value of your homepage across multiple URLs, which can limit the long term SEO success of your website. Most outside links are going to point to .com, but if the majority of your internal links point to .com/home so you are splitting the SEO value of your homepage. Most of the times this isn't done on purpose and a simple 301 redirect will resolve the issue.
3. Revisit your keyword research as needed.
If you are rewriting the content on your site sometimes you'll have to tweak the keywords you've been using as they may not longer make the most sense or be the best fit. In my opinion, it's best to write the new content first and THEN do your keyword research so you aren't trying to force the content to fit with pre-determined keywords that may or may not be the best choices. But know that when you change content drastically you change what search terms that page will get pulled into the SERPs for. Old, high-performing keywords might start to slip after a site redesign because the content on your website no longer supports them.
4. Keep an eye on your Google Webmaster Tools account.
When undergoing a site redesign your Google Webmaster Tools account is your best friend. Use it to crawl and fetch your website as Google, submit new sitemaps so all the new URLs are properly indexed, check from 404 errors and other crawl issues, watch for messages from Google about the health of your website and more. When you make a lot of changes to your site there are a lot of little details that can go wrong and you want to makes sure you catch them before they become an issue.
Categorized in: SEO
LIKE AND SHARE THIS ARTICLE:
READ OTHER DIGITAL MARKETING RELATED ARTICLES FROM THE BRICK MARKETING BLOG: