How Email Marketing Can Help a Retail Business
Written by Nick Stamoulis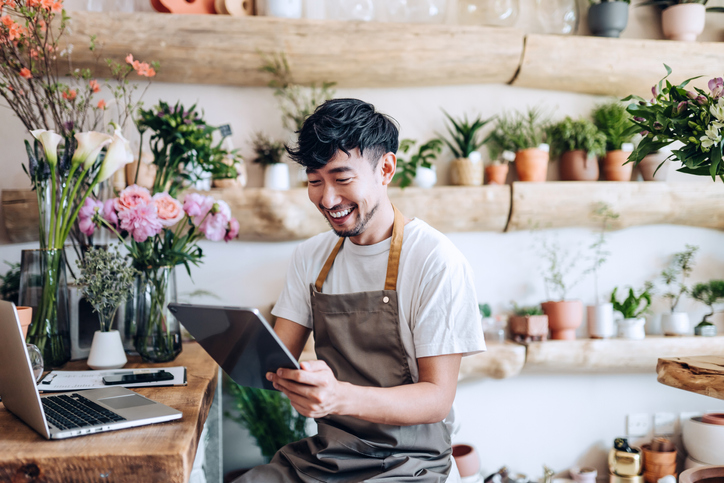 Email marketing effectively reaches customers when you want to tell them about new products or services or send promotional messages. You can use email to build relationships with your customers and promote your product/service sales. Today's email list management tools let you put together a newsletter that will be useful to your customers and prospects. And today's email systems can help you automate the sending of regular newsletters and other types of communications such as order confirmations and invoices.
This article discusses how email marketing can help retail businesses:
1. Builds Relationships with Customers. 
Your customer base consists of people who buy from you because they like what you sell. By establishing a relationship through ongoing dialogue, you have the opportunity to provide information about new items, promotions, or special events in which your customers may be interested.
2. Promotes Sales for Your Products.
The most common reason retailers carry out email marketing campaigns is to encourage potential customers to make purchases at their stores or online by offering rewards or discounts for purchasing particular items.
3. Provides Information About New Merchandise.
If you're running a store or website selling clothing, you know how much time it takes to select the perfect fit and color for every type of garment. By highlighting popular colors, styles, sizes, and accessories, you create a picture of the kind of clothes she wants to purchase in your prospect's mind. With this understanding, you can tailor a personalized message encouraging her to visit your store or shop online. Or you can share special offers on related items so that she has no excuse for passing up on a sale.
4. Provides Information About Events and Special Offers.
If you hold frequent sales, run seasonal specials, host parties, or organize community activities, you'll find lots of reasons why you should keep your customers informed about upcoming events. A simple announcement sent right before the event invites shoppers to attend and ensures they don't miss out. An invitation to a giveaway might also entice buyers into buying more items later on.
5. Converts More Customers Into Buyers.
While it's true that many customers receive numerous emails per day, those who reply to multiple requests stand a better chance of converting into actual buyers. When it comes down to it, fewer messages generally lead to higher response rates.
Benefits to using email marketing 
1. Efficient:
It is much cheaper than any other direct marketing method. Because email addresses are easily acquired, there is no need to buy lists of potential customers or waste money on postage. Moreover, since email allows people to stay within their social circles, they are less likely to respond to unsolicited requests for subscriptions or purchases.
2. Convenient:
Email marketing is convenient because it does not require time away from work or school. There is no excuse for missing a sale due to being glued to a desktop. With a few clicks of a mouse, retail consumers can purchase at the end of the day without getting dressed and going outside.
3. Effective:
Studies show that email marketing increases conversions by as much as 40%. This means that even if users don't make a purchase right away, there is still value in collecting customers' contact information. Since every email includes an opt-in form, which asks recipients to provide personal information, companies collect names, phone numbers, mailing addresses, physical addresses, etc. These contacts become qualified leads that can later be targeted with follow-up messages regarding upcoming items, discounts, and coupons.
4. Mobile Friendly:
If you have an internet connection and a smartphone, you could potentially reach millions of customers via mobile devices. Emails can be forwarded to phones, just like text messages. If someone reads one of your emails while in class or waiting at a stoplight, he will be able to browse through all your products – whether he plans to make a purchase or not.
5. An email list gives you control over your brand identity.
People love to shop with brands they know and trust, and it is easy to start building a loyal customer base once you have a database full of prospective customers. When you use email newsletters, you can build relationships between your brand and your customers. The best brands let people feel like part of their "brand family."
Email Marketing enables businesses to better connect with prospects through engaging content, personalized interactions, and highly optimized campaigns. As mentioned above, the cost to implement these tactics is relatively low, meaning most retailers can afford to invest in this tactic. To fully understand the effectiveness of Email Marketing, businesses must assess both short-term data, such as open rates and click-through rates and longer-term data, such as sales and profits. Only then can we identify which strategies lead to better results.
Categorized in: Email Marketing
LIKE AND SHARE THIS ARTICLE:
READ OTHER DIGITAL MARKETING RELATED ARTICLES FROM THE BRICK MARKETING BLOG: