Definition of a Search Engine Results Page (SERP)
Written by Nick Stamoulis
Search engine ranking refers to a website's position in a search engine results page. Each search results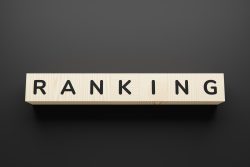 page typically lists 10 results. Results can be a combination of websites, videos, images, sponsored links, and local listings.
When you see a page of search engine results, relevant links will be on the first page, with the most relevant at the top followed in descending order with less relevant pages following. As the results become less and less relevant, they will appear on pages two, four, ten, fifty, etc. Most people, when doing a search, will click on a website that appear on the first page.
If your website appears at the top of the results page, you are more likely to get more traffic. This shows searchers that your website is trustworthy. Do not underestimate the benefit of ranking to your visibility online. You can create better brand awareness by ranking on page of a search engine results page. If users search for something often and often see your brand coming up in the results, they will be more likely to remember it and start visiting your website to see what your brand is all about.
What determines search engine ranking? Many factors can influence the ranking of your website. Domain age isn't something you can control, but it can play a role in your ranking. Older websites can rank better as they've existed for a while and have had time to build credibility and popularity. Don't fret if your website is new. Continue working on it and optimizing your SEO strategy and you'll get there. Backlinks can help your website rank as well. Backlinks are considered the second-most important ranking factor, behind content. You can build up your backlinks by guest posting on blogs and implementing other link building strategies.
Speaking of content, quality content is always in demand. Don't rush good content. It's better to post a high-quality piece of content once a week than mediocre pieces every day or two. Visitors who know they can rely on you for good content will continue coming back as well as share your work with others.
Your content should include the right keywords. Using a combination of long tail keywords and short tail keywords will help you rank. If you want people to find your website, choosing the most relevant keywords is one of the best moves you can make. Search engine rankings will rise for pages that have content that matches keyword intent.
Search engines also look at how users interact with your website to determine your ranking. These factors include bounce rate, time spent on your website, and click through rate. These are the metrics that determine if a search result will be valuable to a user.
Another factor that can influence your search engine ranking is your website's mobile-friendliness. With so many people using their mobile devices to search online, you don't want to ignore this.
Remember that search engines rank individual pages of a website and not the website as a whole, so you want to give care to each page.
Search Engine Ranking (SERP) Definition Sources:
Categorized in: Digital Marketing Glossary
LIKE AND SHARE THIS ARTICLE:
READ OTHER DIGITAL MARKETING RELATED ARTICLES FROM THE BRICK MARKETING BLOG: