Website Marketing Glossary
Click on the Term Below To Read A Full Definition!

Read What Full Service SEO Clients Say About SEO Firm Brick Marketing
"We've seen unbelievable success"
"I didn't realize how much we were missing from not having an online presence until I started working with the SEO firm Brick Marketing. The Brick Marketing team took the time to guide us through the SEO process and helped bring our company into the online world. We've seen unbelievable success with our new site and owe much of our online lead generation to Brick Marketing's efforts."
- George Athanasiadis Somerset Industries

"Brick Marketing uses an ethical, strategic approach to SEO"
"We have worked with a few other SEO firms and consultants in the past, but, by far,
Brick Marketing has been our best experience. They are very knowledgeable about the search engine landscape, and help us respond to what seem like constant changes to the algorithms. They have helped our company correct some of the issues created by prior SEO firms, both in terms of on-site optimization and off-site programs. I appreciate the fact that Brick Marketing uses an ethical, strategic approach to SEO that creates a solid, lasting foundation for the future. They are reliable, responsive, and the quality of their deliverables is top-notch. We are happy we chose to work with them, and I would recommend them to anyone looking to engage a new SEO firm."
- Bob Bennett, Owner/Manager Bennett Awards

"Brick Marketing has gotten me results"
"I have been working with Brick Marketing for over 4 years now. Brick Marketing sends me the reports every month, but I don't need to read them. I already know what he does is extremely effective because of all the web requests I get, phone calls from customers when they see their page come up on the first page of Google! I have worked with many other companies that made promises they could not keep. Brick Marketing has gotten me results and that is why I continue to work with them. I don't have to micro-manage anything they do. I know that they always do what they say they are going to do. If you are looking for an SEO company, I would say, look no further as you have found the one that will do the job right! In addition to doing an excellent job, Nick Stamoulis is a pleasure to work with."
- Alan Cline, 1-800-PLUMBING

"Our web traffic overall has risen more than 30%"
"Silvon Software teamed up with Brick Marketing to deploy an SEO strategy that would generate greater visibility for our company within a highly competitive market and drive more prospects to our website as a result. This has included website optimization based on a well thought out keyword strategy, launch of a corporate blog, and the promotion of Silvon content via industry forums and numerous social media sites. In just a few months, Brick Marketing's efforts has Silvon showing up higher in organic searches. Our web traffic overall has risen more than 30% and continues to grow. We're seeing consistent month-to-month growth in the amount of organic traffic coming from Google. And, our referral traffic from LinkedIn has been phenomenal — with initial increases as high as 468%! We couldn't be more pleased with the results that Brick Marketing has achieved so far and highly recommend them as a strategic marketing partner that knows how to put SEO best-practices to work for its clients."
- Pat Hennel Director, Global Marketing Services, Silvon Software, Inc.

"our website's manual penalty action was successfully revoked"
"Brick Marketing impressed us from the get-go with their enthusiasm, know-how and commitment to upstanding SEO techniques. They were communicative, responsive and transparent throughout, detailing an extensive game plan and delivering on every count. Thanks to effective collaboration and their meticulous methodology, our website's manual penalty action was successfully revoked."
- Laura J Lowe, Marketing Manager EMDAT

"increased our search engine traffic"
"We engaged Brick Marketing for SEO related activities for our website B2b.com and they did a fantastic job in assessing our website and finding out what was needed to optimize content and improve search engine traffic. In a short span, they improved the quality of in-bound links and increased our search engine traffic by over 100%. Additionally, they also trained our team in SEO techniques and kept us up to date with the changes brought in by Penguin/Panda updates. I highly recommend Brick Marketing for any SEO related projects."
- Navdeep Sidhu, Director – B2B Product Marketing B2B.com

"helped propel us forward organically"
"We implemented all the valuable suggestions and together we definitely saw amazing results over time. Other SEO companies may leave you in the dark but Brick Marketing kept us in the loop during the entire time, educating us about ALL the strategies being used that helped propel us forward organically."
- Maura Statman, Everyone Loves Buttons Inc. ®

"I couldn't give a stronger recommendation; they are simply great!"
"When we came to Brick Marketing initially, we had a small subset of challenges we didn't have the bandwidth to tackle in house. Our idea was simply to send out the work and be done with it. A one-shot deal. What we found mid way into the first project, was that Nick Stamoulis and Brick Marketing had a depth of understanding and approach to solving our Search Engine Marketing problems that we had not considered; solutions that dramatically improved our search engine ranking position on terms and improved the overall size of our index listing (by more than 25% in the first two months). In short order we expanded our horizons and enlisted his talents to take on refining and improving ROI on our rather expensive Pay Per Click campaigns, as well as having him consult on microsite projects and blogs. Nick Stamoulis of Brick Marketing helped us understand what works and why, and helping us maintain our dominant position in the SERPs, despite the markets constant resetting and ever-changing drama. I could not have gotten through this year without Brick Marketing's assistance and advice. I couldn't give a stronger recommendation; they are simply great!"
- Connie Childrey, DataDirect Technologies

"professional, timely, thorough"
"After searching extensively for a firm to aid in ramping up our Social Media efforts we choose Brick Marketing and have never looked back – plus, enlisted their services for SEO and SEM. Nick Stamoulis and his Brick Marketing team are professional, timely, thorough and take the time to work through and explain each task step by step. In my experience in working with many outside agencies who over-promise and under-communicate, I can truly state that Brick Marketing is levels above all others and vested in our relationship. We feel they are not just a consultant, but an integral part of our team."
- Jodi Murphy Director of Marketing, SportsSignup

"delivered a 59% increase in our organic web traffic"
"Initially, when we sought out assistance in SEO, we felt the Brick Marketing SEO offering may be too robust for the needs of our website. In hindsight, I am very glad that we decided their SEO services were worth the investment as they have proved to be an extremely valuable partner. Their tremendous expertise in b2b SEO practices and content strategy has already delivered a 59% increase in our organic web traffic. Brick Marketing has worked in close collaboration with our marketing team, tailoring their efforts to our specific needs as an FDA regulated company to ensure we are putting forward the highest quality content. I look forward to continuing our partnership with the Brick Marketing team to surpass our SEO goals!"
- Brett Prince, Vice President of Marketing Corindus Vascular Robotics

"Brick Marketing helped us meet our goals"
"We turned to Brick Marketing to assist in driving traffic to our website and we weren't disappointed. The flexible approach of the SEO firm Brick Marketing helped us meet our goals, drive traffic to our website, and increase the number of calls we received regarding our services. Thank you!"
- Ken Burt, Marketing Manager Affiliated Physicians

"Brick Marketing is simply the best."
"After struggling for years to find the right SEO firm, it was a breath of fresh air to discover Brick Marketing. On my initial call with Brick Marketing President, Nick Stamoulis, it was immediately obvious that he genuinely cared about helping our company, not just bringing another client on board. Since then, their SEO work with us has been fabulous. Our dedicated SEO Specialist, Shawna Wright takes the time to explain every step of their efforts (and do so in a way that doesn't leave me buried in a sea of SEO jargon). In addition to SEO, we also chose Brick Marketing to handle our website migration to WordPress, and once again, couldn't have been happier with our decision to do so. The Brick Marketing Website Developer, Chris Roberts and Shawna Wright made the process easy and painless, and made many helpful suggestions to improve our website that we would have never thought of on our own. Brick Marketing is simply the best."
- Kristen M. Steele, Director of Marketing & Public Relations Bookmasters
"great job with our SEO program"
"Shawna Wright, Nick Stamoulis and the SEO team at Brick Marketing have done a great job with our SEO program. Our overall website visitors are up and we're seeing traffic for keywords that a year ago weren't even on our radar. They've always been willing to provide valuable input for any project we were working on and recently helped the company launch a brand new website, ensuring that our SEO efforts and value stayed intact."
- Trish Voskovitch, Sr. Manager, Marketing Programs Enkata

"the number of leads generated since partnering with Brick Marketing has increased"
"At Eliassen Group, a key goal of our website is to generate client and candidate leads, which can get a bit complex, given that we're in multiple lines of business. Nick Stamoulis and Shawna Wright of Brick Marketing were instrumental in developing SEO strategies for each line of business, and perfectly understood the nuances and subtleties of each of them, developing a set of keywords that they seamlessly placed into our copy, which had been developed using a series of personas. The monthly reporting provided to us clearly reflects tremendous progress since inception, and the number of leads generated since partnering with Brick Marketing has increased materially! We can't be more appreciative of Nick and Shawna, their personal commitment to us and our success, and "hands on" management of our account. We trust them implicitly, and know that they keep our best interests in mind when managing our account."
- Tom Hart, Chief Operating Officer Eliassen Group

"raised our SEO efforts to a new level"
"When we began searching for an SEO service provider, our team had a limited understanding of what SEO entailed. After interviewing other SEO companies, it was clear from speaking with Nick that Brick Marketing does more than add keywords to your web content. By examining our tradeshow presence, blogging practices and online directory listings, Nick & Danielle have helped us work through company- and industry -specific obstacles to raise our SEO efforts to a new level. Keeping up with algorithm changes and industry trends, Brick Marketing is the perfect partner to ensure your SEO practices continue to be both white hat and impactful."
- Catie Moyer, Copywriter Charles River Laboratories International, Inc.

"Brick's SEO strategy has leveled the playing field"
"Brick Marketing's well researched SEO strategy has provided Fishman Corporation with visibility and excellent leads over the past year. Fishman Corporation competes in a niche industrial segment that has been dominated by one corporate conglomerate for 50 years; we were specifically looking for a Marketing partner that understood how to leverage SEO and social media to gain us visibility. We wanted to compete on the same level as the corporate giant. Brick Marketing has done this for us. We routinely show up high in organic searches, our web traffic has doubled and the leads that come in are well targeted. Brick's SEO strategy has leveled the playing field; now the Davids' can be as visible as the Goliaiths."
- Scott Beebe President, Fishman Corporation

"Brick Marketing has increased our Google traffic by 315.43%"
"Great Results, Responsive Team, Ethical Strategies: Nick Stamoulis, Shawna Wright and Michael Lupacchino have become an invaluable extension of our marketing team, and one that has delivered steady growth from the get-go. The results speak for themselves – over the last two years, Brick Marketing has helped increase our Google traffic by 315.43%. From the solid SEO foundation Brick Marketing built for GrowthForce during our initial onboarding, to our ongoing daily/weekly tasks and our monthly analytics and check in calls, our Brick team keeps us on track and up to date. They take the headache out of SEO so we don't ever have to spend time in the weeds learning about the latest rules or SEO challenges, and they are quick to answer any of our questions."
- Kelly Boros, Marketing & Communications Manager GrowthForce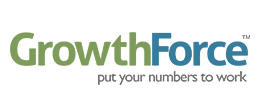 More info about brick marketing
Contact Us
Case Studies
Industries We Serve