How to Get Natural Links? It's No Secret
Written by Nick Stamoulis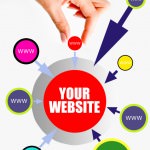 Inbound links pointing to a website remain a top ranking signal for Google. Having high-quality, relevant websites linking over to your website is a sign of trust which is why an important part of SEO is to actively seek out inbound link opportunities. However, this type of link building is somewhat limited, in that there's a fine line between good link building and spammy link building. This is why the best inbound links are the ones that occur naturally, when a website owner decides on their own to link over to your website. So, what's the secret of the websites that generate so many of these natural links? It really isn't a secret at all. At a high level, they're doing these 3 things very well:
Providing a great user-experience
If a website visitor isn't having a good experience and can't easily navigate a website, they'll likely leave and never come back and they certainly aren't going to link over to it. Websites that earn natural links are user-friendly across all devices (mobile-friendly design), easy to navigate, and have a modern design. If a website looks outdated it can result in a bad first impression, no matter how great the website's content is or how reputable the company is.
Blogging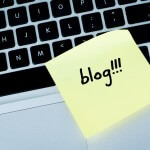 Content marketing, and more specifically, blogging, is crucial to an SEO program today because blog posts are what drive a large percentage of natural inbound links. The best blog posts for SEO purposes are informational in nature and evergreen, meaning that the content will be as relevant and interesting months down the line as it is today. These are the web pages that other website owners will want to share with their audience and link over to. While quality always trumps quantity, there's typically a correlation with the number of blog posts published and the number of inbound links to a website. All website owners should aim to post on their blog regularly. And it's important to remember that in order for a blog to earn natural links that help a website overall, it needs to be a part of the actual website, not on a separate domain.
Posting in social media
To be clear, posting links in social media isn't really link building. These social media links aren't followed by the search engines. However, posting links to your informative blog posts in social media is a way to promote content to target audience members, who then might choose to link to it on their web property. If you have the budget, it's advisable to put even a small amount of money behind each of these posts in order to boost them which will expand the reach even further.
The term "natural links" is a little deceptive because there's a lot of work that goes into earning them. By doing these 3 things, website owners will increase their chances of generating these links over time.
Categorized in: SEO
LIKE AND SHARE THIS ARTICLE:
READ OTHER DIGITAL MARKETING RELATED ARTICLES FROM THE BRICK MARKETING BLOG: