Hiring a SEO Firm in India is a Bad Idea
Written by Nick Stamoulis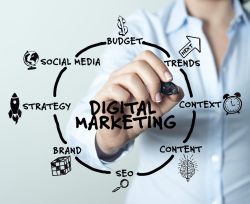 When looking for a digital marketing or SEO firm, a business has many options. Outsourcing oversees to firm in a country like India is one of the possibilities. These firms claim to handle most forms of digital marketing, such as content marketing, social media, PPC, and even search engine optimization.
However, you might want to think twice before outsourcing your marketing and SEO work to a firm in another country. Here's a look at why we believe it isn't a good idea:
Lack of Cultural Understanding
If you outsource your marketing to another country, you run the risk of losing the culture that is known in the United States. Even if the culture of this country isn't at the center of your campaigns, it will inevitably play at least a small role. You will miss out in this if you outsource your digital marketing to someone outside the culture. Simple things like idiomatic phrases and pop culture references may not be well understood by people in foreign countries.
You need a marketing firm that understands the importance of certain cultural entertainment values and visual appeals. They also need to understand the typical American client. When outsourcing overseas, you run the risk of losing this American perspective and gain another country's unnecessary perspective.
Poor Quality Control
Many foreign workers are paid low wages, and because of it, it could impact quality control. This is something that can really hurt your business.  Having low quality marketing can make you appear to be a business that one should not do business with. Customers and clients may not take you seriously when there are obvious mistakes in your marketing or if it appears cheap or not well made. This can also cause you to lose a large portion of potential clients and customers.
No Individualized Attention
SEO Marketing should be customized to your clients or customers. This will make customers and clients feel as if you are speaking directly to them through your marketing efforts. If you choose to outsource, you can lose the personalized touch.
The personalized touch comes from having marketing that feels close and relational. Information will be necessary and efficient for your clients and customers. This can be missed out on if you hire a foreign marketing firm to perform the marketing needs of your business. From this, you may face the risk of losing customers and clients.
Possible Language Barrier
Another risk you face when outsourcing your SEO marketing is a language barrier, even if it is a slight one. This can make the material that is presented through marketing not professional or inefficient. It can make customers feel confused and feel as if your business is untrustworthy.
If your business outsources, customers reaching out to the SEO firm could also reach a language barrier when contacting the firm. The message of your business will not reach those who need to hear it in the way it was intended. This could make your business not appeal to as many new clients and customers.
Outsourcing your digital marketing to countries like India isn't a good idea for many reasons. You will be much better off hiring a firm that is within the United States!
*Disclaimer: The purpose of this post is not to be negative about SEO firms in India, but rather to share the pros and cons of outsourcing SEO work to India or any other locations that aren't within the United States.
Categorized in: SEO
LIKE AND SHARE THIS ARTICLE:
READ OTHER DIGITAL MARKETING RELATED ARTICLES FROM THE BRICK MARKETING BLOG: