5 Signs You're Working with a Reputable SEO Firm
Written by Nick Stamoulis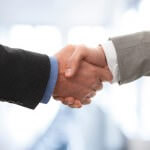 SEO requires a significant investment, mostly because it's a service that never really "ends." An SEO campaign should really be ongoing, so unless you have the resources to do the work in-house, you'll always need to be outsourcing it to an SEO firm. Of course, you want to make sure that you're working with a reputable one. Here are 5 signs you're working with a reputable SEO firm:
They've been around for awhile
Sure, SEO isn't astrophysics, but that doesn't mean that anyone with the smallest bit of internet marketing experience should be calling themselves an SEO expert and selling their services at premium rates. There are many established, credible SEO firms that have been doing it for quite some time, meaning we've seen how the industry has evolved and evolved along with it over the years.
They're strictly white hat
"White hat" SEO means playing by the rules and following Google's webmaster guidelines, which is really what puts your website in the best position to grow organic search traffic over time. "Black hat" SEO, on the other hand, means using tactics that might give you short term gains, but will eventually catch up with you and result in lost rankings or penalties.
They're always transparent
We've had quite a few clients come to us after working with other firms that essentially didn't tell them anything. They were paying a monthly service fee, but didn't know for what, exactly. A reputable SEO firm will always be transparent, outlining in detail what they plan to do, what they are doing, and what they will do after that. They'll keep you in the loop throughout the entire process and won't take any steps without prior approval.
They send reports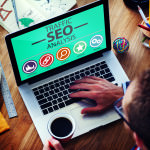 Along with outlining all of the work they do, a reputable SEO firm will also send regular reports, such as organic traffic reports from Google Analytics, so that you can see the results of the work. Some clients claim they don't care about reports and only care about new business, which is fair, but a reputable SEO firm will still compile them and send them, or at least keep them on file just to have them on record.
They're educating themselves
The best businesspeople, in any profession, are continually educating themselves. They're taking courses, attending events and seminars, signing up for webinars, and reading industry publications. This keeps them on top of their game and able to adapt to any changing industry conditions. SEO is no different. You want to work with an SEO firm that is on top of industry shifts and can educate you on what's happening and how it affects your website.
If you've decided to work with an SEO firm, you want to make sure that it's a good experience and the firm is a reputable one. Keep these things in mind as you hire a firm and then as you work with one too. Sometimes the relationship can simply go stale over time, and there's nothing wrong with looking for a new, better opportunity!
Categorized in: SEO
LIKE AND SHARE THIS ARTICLE:
READ OTHER DIGITAL MARKETING RELATED ARTICLES FROM THE BRICK MARKETING BLOG: