Required Elements of a Modern SEO Campaign
Written by Nick Stamoulis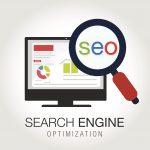 SEO has undergone multiple transformations through the years. During the early days, the focus was on building links to your website. At one point, nearly any link would help. However, that's no longer the case. The only way a link is going to help your SEO efforts today is if it generates traffic and comes from a relevant, high quality source. An SEO campaign looks much different than it did even just a few years ago and also requires more creativity and effort.
Here are the 5 required elements of a modern SEO campaign:
Keyword research
The fact that keywords play an important role in SEO is nothing new. Keywords are at the foundation of the campaign. What's no longer accepted is "stuffing" keywords into your content. Keywords should be implemented into content naturally, so that it's not even noticeable by those that are reading it. In order to utilize keywords, you first need to select the best keywords to use, and the keywords that have search volume and are most relevant to what you offer. Finding these keywords requires keyword research. Just guessing which keywords to use could result in missed opportunities since target audience members may have different ways of searching that you haven't thought of.
On site optimization
Once keyword research has been completed, the next step in the process is to optimize the whole website. This provides you with a solid foundation for the rest of your SEO activities. By implementing keywords into the Meta tags and on page content, those pages are more likely to appear for related search terms. On site optimization isn't enough, since the site needs to earn trust, but it's an important first step.
Industry research
Link building is still a part of an SEO campaign, but the key is to build links from relevant sites that are in some way related to your industry. You will need to spend time browsing the web looking for potential opportunities such as industry directories, blogs, forums, etc. You should already be regularly visiting industry sites to stay up to date with current trends so you can start with those sites. The next step is to use an SEO tool like Moz and pull a list of your competitor's inbound links and look for opportunities in those lists as well.
Content marketing
Traditional link building efforts are worthwhile, but what's going to generate natural inbound links to your site is the thought leadership content that you create. Start by implementing a blog on your site and posting quality content on a regular basis. Once you've gotten into that groove, you can look for additional guest posting opportunities on other industry sites. Publishing informational content will increase the awareness of your business across the web.
Social media
Social media is now closely tied to SEO since the search engines consider social signals as a part of the search-ranking algorithm. All content that is published should be shared in social media in order to stimulate this kind of activity.
Categorized in: SEO
LIKE AND SHARE THIS ARTICLE:
READ OTHER DIGITAL MARKETING RELATED ARTICLES FROM THE BRICK MARKETING BLOG: