Tips for Maximizing Your Social Media Strategy
Written by Nick Stamoulis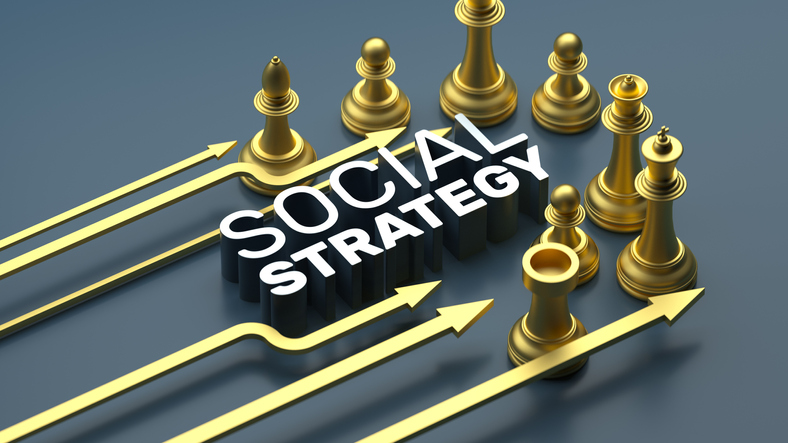 Social Media Strategy is a marketing approach and a structured management process for social media used by businesses. It involves the development of an overall business strategy, the selection of appropriate platforms and tools, and the creation of specific objectives and action plans. It also addresses company culture, employee participation, internal branding, integration with traditional marketing tools, collaboration with other departments, and using feedback to achieve continuous improvement.
Social media is experiencing growth and success, and you need a good strategy. If you have no strategy, you may be taken off track by others who have more experience in this field.
The following are some tips to get your social media strategy started:
1. Social Media Marketing is Not Only For Marketing
Social media is more than just a marketing tool. It is a place where you can share interesting and valuable content with your followers. It will help you earn the trust of your audience and create brand awareness.
2. Keep It Short and Simple
Don't make it too wordy or complicated. The goal of Social Media Marketing is to entice people to click on your links. If you can't convey your message in a few simple sentences, you're just wasting time.
3. Ensure That You Have a Mobile Optimized Website
About 67% of users now use their cell phones to access the internet. Your website needs to have a good mobile-friendly design. Mobile optimization is also important because it makes your product/service more accessible to all of your customers, no matter where they are or what device they are using.
4. Write Quality Content
You need to create engaging, interesting, and valuable content. Not too much, but quality creates better results than quantity. As long as you can reliably deliver what people want to read and see, your readers will stick around for a long time.
5. Offer Quality Customer Service
People come to social media for entertaining personal or business conversations, so customer service is so important. You must always have a positive experience when interacting with your followers. Nobody wants to interact with a rude customer.
6. Make Use of Social Media for Customer Service
You can use social media to interact with your customers by posting reviews and asking questions on the blog. You must provide quick, courteous, and accurate information so people will be satisfied when they leave a comment or submit a question.
7. Use Social Media for Branding
Social media is about awareness; brand awareness is one way to achieve it through creating videos, photos, and other relevant content. People will associate your name with what you post on social media, building trust and opening doors for new opportunities.
8. Improved Search Results
Content is the most important factor for achieving a high ranking in search engines. If you use appropriate keywords and link them to your website, you will increase the chances for someone using these keywords to land on your page and make a purchase.
9. Better Customer Service
Social Media attracts many customers, which means you have to have a well-thought-out plan to deal with questions and complaints. If you can offer good customer service, users will come to trust your brand, and they will become repeat customers.
10. A Good Reputation
If you give quality content and provide good customer service on social media, people will soon recognize your brand and recommend it to others. It helps build a reputation for the company for being reliable and trustworthy.
11. Faster Customer Feedback
Using social media allows you to find out how your company is doing. You can get a good idea of what the customers are thinking about your products and services through their comments and suggestions.
12. Increased Sales
The more people you reach, the more sales you will make. However, you must know exactly who your target audience is to know where to focus your marketing efforts.
In todays world, large corporations, small businesses, and individuals will increasingly use social media for marketing their products and services. Without a strategy, they will be left behind and never make it big in this rapidly expanding industry. You mustn't just dive into this world without any preparation and knowing what you are getting yourself into. You need to be able to look at social media as a business strategy, which is why you must consider the social media strategy tips mentioned above when you decide to get started.
Categorized in: Social Media
LIKE AND SHARE THIS ARTICLE:
READ OTHER DIGITAL MARKETING RELATED ARTICLES FROM THE BRICK MARKETING BLOG: