Differences of Using Shared vs. Dedicated Website Hosting
Written by Nick Stamoulis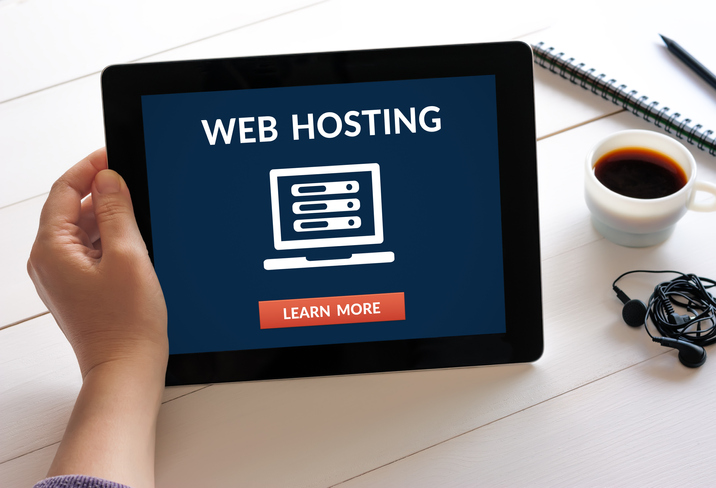 As a website owner, you need to understand the importance of having a shared and dedicated website. Shared websites are websites where your visitors can access your content using different browsers or devices. They're great for small businesses that want to share their website with a few people or for persons who have a lot of work to do and don't have time to dedicate to setting up their website. Dedicated websites are websites where you own the site and can decide who accesses it and how it's used. They're perfect for larger businesses that want to keep their website separate from the rest of their online operations and for individuals who want to control how their site is used.
The Differences Between Shared and Dedicated Website Hosting.
Shared web hosting is a great way to get your website online. It's affordable, convenient, and easy to set up. You don't have to worry about servers or security issues. Your website is hosted on a server with several other websites that are similar to yours. When you need to update your website, log into the control panel and make the necessary changes.
Benefits of shared web hosting.
Shared hosting is the most common type of web hosting you'll find on the market today. It offers great value for money, with most web hosts charging between $2 and $5 per month for a basic plan. Shared hosting provides you with several benefits, including:
• Many users access the same server, so you don't have to worry about slow-loading times or server timeouts.
• There are no fixed costs – you only pay for what you use (bandwidth and disk space). Also, if your site becomes more popular and needs more resources, you can upgrade your plan at any time without having to move to another service provider.
• With shared hosting, there is no need to worry about security – your web host handles this. You will not need to install any software on your server as they take care of all security updates. This saves you both time and money as there are no ongoing maintenance costs.
Disadvantages of shared hosting.
The main disadvantage of shared hosting is that you are sharing a server with many other users. This means that when one user's site is slow, it can also affect your site. Also, if one user on a shared server uses up all the available resources, you might get booted off the server for being a 'resource hog.' Another issue with shared hosting is that it is not suitable for high-bandwidth sites, e.g., video streaming services or sites with large databases or media files. If you need this type of service, it may be better to look at a dedicated server provider.
Dedicated hosting is great for businesses that want total control over their site and content. You own the server and are responsible for ensuring it's secure and well maintained. If you would like a certain type of server configuration or software installed on your website, it can be easily discussed with your hosting provider.
The Benefits of Dedicated Hosting.
Dedicated hosting gives you control over your website and allows you to set up a server as you see fit. If you're looking to run an eCommerce site, a database-driven website, or any software that may require specific server configurations, dedicated hosting is the way to go.
Another benefit of dedicated hosting is that it allows more than one website on the same server. This is useful for businesses and individuals who want multiple websites under one domain name but don't want them linked in any way. For example, if you own two websites, both would be hosted on the same dedicated server with individual accounts for each site's files and databases, without being linked in any way at all, so search engines would only see them as two separate sites. You could even choose to have each site hosted on a separate server if you wanted to.
In addition to the benefits mentioned above, dedicated servers are also more stable than shared servers as they have fewer users accessing them and less traffic. This means your site will be up and running more often with less downtime.
The Drawbacks of Dedicated Hosting.
Dedicated hosting does come with a higher price tag than shared hosting, but if you're looking for total control over your website, it's worth it. Another drawback is that dedicated hosting is not recommended for novice users who might not understand how to configure their server properly or who may be prone to making mistakes that could affect their site's performance or security. If you're starting in business and want to set up a website on a tight budget, shared hosting is probably the way to go until you get the hang of things.
How to choose a good web host?
There are thousands of web hosts out there, and it can be overwhelming trying to choose one. Consider the following when choosing a web host;
Reliability and customer service.
How is the company's customer service? Do they respond quickly to requests? Are they helpful? What is their uptime like? Is the server reliable? How long does it take for them to be fixed if you have problems?
Value for money.
How much does the web host charge, and what are you getting for your money? Are there any hidden costs (e.g., extra bandwidth)? Can you get a discount if you pay annually rather than monthly? Is there a free trial offer available so you can test out their service before committing to anything long-term?
Unlimited web hosting plans.
An unlimited web hosting plan ensures that your website has limitless bandwidth, disk space and email accounts. This means that your website can grow as big as it wants without worrying about extra costs.
Hosting is a great investment. It is like the foundation of your business. Without it, you can't run your business. With a good hosting service, you can host unlimited websites and access all the features that will help your website grow and succeed.
Categorized in: Digital Marketing
LIKE AND SHARE THIS ARTICLE:
READ OTHER DIGITAL MARKETING RELATED ARTICLES FROM THE BRICK MARKETING BLOG: