How to Research New Link Building Opportunities
Written by Nick Stamoulis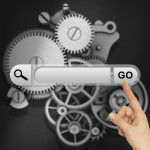 Link building isn't hard. It's just time consuming. And what typically takes the most time during the process is the research, or actually finding new link opportunities. That's why it's so important to be organized so that you aren't essentially re-doing the same work over and over, which is going to have the same result. Follow these 5 tips to research new link building opportunities:
Get a list of industry websites
One of the first things we do when we start working with a new client is ask them for a list of all industry websites, publications, events, etc. that they can think of. The next step is to visit each of these websites and look for a potential link opportunity, whether it be a directory listing, content writing opportunity, profile page, sponsorship opportunity, etc. Sometimes a link opportunity can be found with a simple browse through the website but you can also search for phrases like "domain.com submit", "domain.com write for", "domain.com promote", "domain.com sponsor", etc.
Search for other industry websites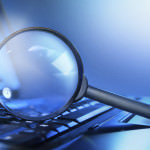 There are probably a whole lot of other industry or local websites beyond that initial list. Once you've completed the list, look for additional websites by searching for your top keywords plus phrases like "news", "magazine", "event", "publication", "resource", and "blog." Once you've used your top keywords, move on to long tails. Don't forget to also use image search and then look at the source of the images that you find. Another helpful website is www.moresiteslike.org, which will give you a list of websites that it thinks are related to any website that you plug into the search feature.
Deep search
When searching, don't give up after a few pages. Sometimes there's a good link building opportunity hiding on page 5 or 6. Don't pass it up just because it's not on page 1. If it's relevant to your industry or your local area, it might be a worthwhile link.
Use other search engines
Google is obviously the priority. But don't forget that there are other search engines that can be helpful as you look for link opportunities. Do the same research using Bing and Duck Duck Go. However, before building a link from a website you find here, be sure to make sure it's actually indexed in Google. If it's not, it's a red flag and probably not worth the link.
Use social search
Use the same search methodology to search for link opportunities using the search feature within social networks like Twitter and Facebook. See what profiles and pages come up and then click over to the websites that they are associated with to look for a possible link.
Link building remains an important part of an SEO campaign. You want to slowly and steadily grow links from relevant, high-quality websites. Follow these tips to find link opportunities and then consider what the link opportunity is and weigh time vs. return. Some link opportunities are no-brainers because it might be as simple as filling out a profile. But if it's going to require more of an investment, you'll want to do a little more digging to decide if it's worthwhile.
Categorized in: SEO
LIKE AND SHARE THIS ARTICLE:
READ OTHER DIGITAL MARKETING RELATED ARTICLES FROM THE BRICK MARKETING BLOG: