Reasons to Outsource Email Marketing Program
Written by Nick Stamoulis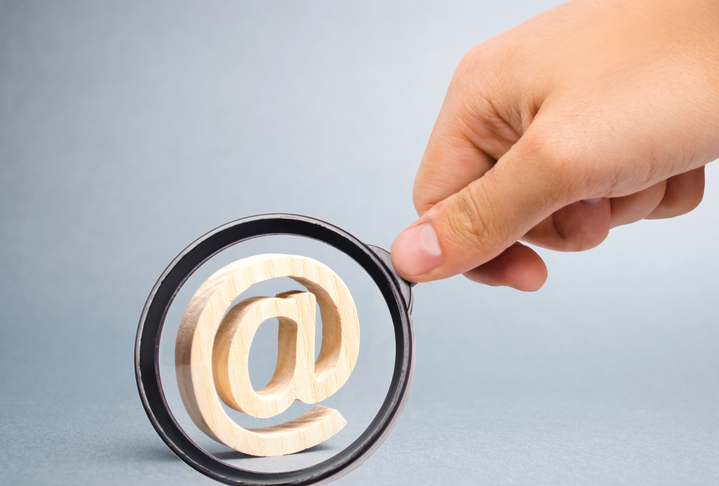 An email marketing program is one of the most powerful tools to promote your business and generate sales. However, to get a full-fledged campaign going, you need to invest some time and effort. Moreover, if you want your efforts to pay off well, you have to hire an email marketing expert who will work with you to help you make use of this tool to its fullest potential. If you are not sure where to start, here are some reasons you should outsource your email marketing program.
1) Save Time
The biggest challenge with running an email marketing program is that it requires plenty of time to get things done right. You have to set up everything on your own. That means dealing with the technical aspects of getting the emails delivered correctly, setting up tracking codes for sending out new mails or testing them, etc. But, when you outsource your program to a professional email marketing agency, they do all these things for you. At the same time, you focus on other important tasks like writing content or creating creative ideas for advertising. So, outsourcing will save you tons of time to focus more effectively on other business areas.
2) Increase Conversions
Nobody likes being sold by someone else! When you are doing something yourself, you may feel less inclined to buy a product. Also, people tend to avoid making decisions because of their fear of feeling pressured into buying anything. This is why it is always good to get support from a professional. A well-executed email marketing program takes some planning and research before you launch. And since much of this involves working with technology, it is vital that you ensure that you take steps to prepare. Outsourcing your email campaign allows you to leave that part of the project to experts instead of doing it yourself. Then, all you have to do is watch as your conversions increase because of people's better experience with the service provider.
3) Reach Target Audience More Efficiently
Businesses fail to succeed with their campaigns because they do not efficiently reach their target audience. It might cost money, but it will also bring results. To reach your target market, you should consider using different methods such as social media marketing, paid search ads, search engine optimization (SEO), etc. There are so many options available today, and you need to pick the right one to suit your needs. Fortunately, some companies specialize in helping people run successful campaigns regardless of their size or budget. An experienced email marketing agency will be able to handle the whole process for you. They know what works best for every type of customer and client and how to reach them at their places of comfort. Therefore, you don't have to worry about looking for the right method; they will find it for you.
4) Be Able to Implement Better Campaigns
If you want to achieve better results with your email marketing program, you must change your strategy regularly. One way of doing that is by changing the newsletter template that you send out to your subscribers. By outsourcing your campaign, you will be free to choose any kind of design for your mailer that suits your brand identity. Another thing that will be easier for you is managing your database.
Most email services allow you to import contacts from other sources. For example, you can export your lead list from your CRM system or a website tracking tool. Once imported, you can choose to merge those contacts with the rest of your mailing lists and start creating auto responders that will automatically send out personalized messages.
5) Gain Real-Time Feedback
An important way of improving your campaigns is through testing. If you test your emails periodically, you'll be able to see whether your customers like what you're sending them or if they prefer something different. You can even compare two versions of the same campaign and check which one leads to more conversions. With an effective email marketing service, you can easily access real-time feedback on which strategies work and which ones fail. Some of these tools offer mobile apps that enable you to track data as soon as a customer opens your message. So, if you notice that certain content does not click with your readers, you can quickly make changes and try again without wasting precious resources and time.
6) Avoid Missteps While Testing Your Emails
Another benefit of using an email marketing service is saving yourself a lot of time in testing your emails. Most small business owners often make a mistake while working on their campaigns by forgetting to preview them on a desktop browser before checking them on their smartphones or tablets. It's very common for marketers to check their messages just once and assume that they look fine everywhere.
Of course, if you only checked them on your smartphone, you would never know how your message looks on a computer screen. Even worse, you might get complaints from disgruntled clients who think that the text on your emails is too big or too small compared to their device settings. This forces you to spend further time tweaking everything until it meets their expectations.
To avoid this problem, you can use a third-party solution that allows you to preview your messages on all devices. When you do that, you'll have peace of mind knowing that everything looks good everywhere and that your visitors won't leave without having a positive impression of your company and its products.
Email marketing has become a critical part of running a successful online store because of the high conversion rate and the low cost associated with it. As long as you keep the tips discussed above in mind when creating your emails, you'll enjoy excellent ROI from your efforts without breaking your budget.
Categorized in: Email Marketing
LIKE AND SHARE THIS ARTICLE:
READ OTHER DIGITAL MARKETING RELATED ARTICLES FROM THE BRICK MARKETING BLOG: