The Two Parts of an SEO Campaign
Written by Nick Stamoulis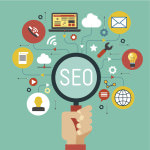 No two SEO campaigns are going to be exactly the same, because no two websites are exactly the same. The details of an SEO campaign for the website of a small, local business are going to be different than those for the website of a large, international corporation. However, at a high-level, all SEO campaigns can essentially be separated into two parts. Let's break them down:
Part 1: Initial work
The initial work of an SEO campaign is all about setting up the foundation that will support the rest of the campaign. The first step is to tend to your website. An SEO campaign is far less successful when it's supporting a crappy website. Update the design of the website (make sure it's mobile-friendly), add some useful content, and incorporate conversion elements, if needed. Set up Google Analytics and Google Search Console so that you can access website performance data. It's better to have access to this data before beginning a campaign for comparison purposes. Once that's all set, move onto keyword research. Using a keyword tool like Google's Keyword Planner, conduct keyword research for every page of the website. Once keywords have been selected, naturally incorporate them into important page elements like the URLs, title tags, meta descriptions, and headings. A user-friendly website that is well-optimized is setting the groundwork for the rest of the SEO campaign to build upon.
Part 2: Ongoing work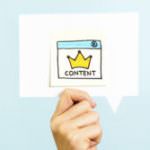 Depending on the size of the website, part 1 can take a few weeks or many months. But once all of that work is complete, you'll move into the ongoing part of an SEO campaign. Essentially, this is work that is always done on a regular basis, whether it's weekly, monthly, or quarterly (again, what's best will be determined by the size of the website and the competitive landscape). Ongoing SEO work includes writing and publishing informative blog posts, sharing content in social media, and looking for inbound link opportunities from relevant, industry websites. Content and links are two of the primary SEO ranking factors, which is why this work is so important. Continually adding content to a website and generating inbound links tells the search engines that the website is active and improves rank. SEO reporting is also part of the ongoing work. Over time, you'll want to be looking for trends to determine what's working and what might need to be tweaked.
SEO work really isn't hard, especially for those that already have a marketing mindset. However, SEO can be time consuming, especially for a large website. Hiring an SEO professional in-house is a good idea, but not always a financially feasible one. Outsourcing to an SEO firm is the next best option, and doing so ensures that the work is being done.
Categorized in: SEO
LIKE AND SHARE THIS ARTICLE:
READ OTHER DIGITAL MARKETING RELATED ARTICLES FROM THE BRICK MARKETING BLOG: