Mobile Device Usage Affects SEO
Written by Nick Stamoulis
With increased mobile device usage, it makes sense that Internet usage has increased as well. People who use their mobile devices to go online are doing more than just making simple web searches, too. They play games, read the news, check their email, use social networks, and basically use it to do nearly anything they want. As a result of this surge in usage, it makes sense that it would affect SEO as well. This is something to keep in mind as you design or update your website.
Don't Lose Potential Traffic!
Because people are using the Internet more and more on their devices, this has shaped their expectations concerning designs. Websites that are cumbersome to navigate while on a mobile device aren't ideal because it will frustrate the user and cause them to click away. You'll lose potential traffic and this, in turn, may cause a drop in your overall search engine rankings. Not only that, but if your site isn't designed for the Internet, mobile search results will give preference to any of your competitors who do have a mobile-optimized site.
Create a Site Designed for Mobile Use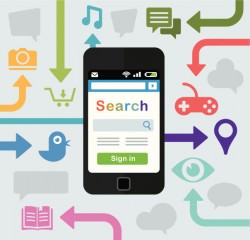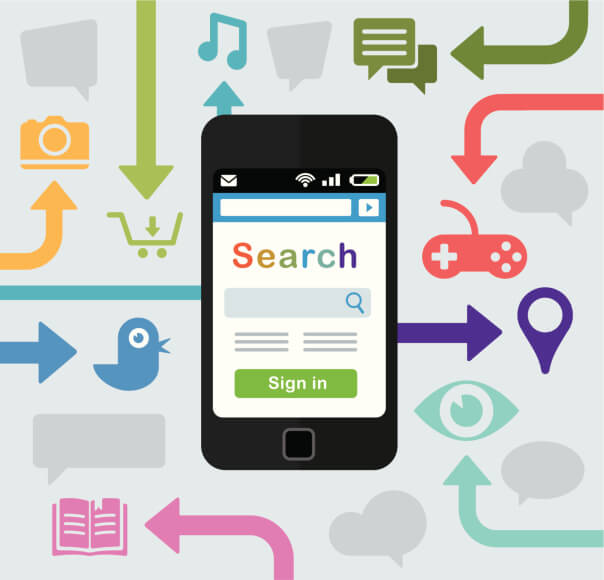 These days, creating a site with a responsive design doesn't just pertain to the full version. It also has to do with whether or not you have a version of your site that is also optimized for mobile use. Sure, most devices have the ability to read fully developed websites. By zooming in and scrolling through the material on the sites, someone could conceivably find what they need. However, this isn't the ideal situation because these sites often take a long time to load. By optimizing your site for the device, however, this eliminates those problems. Sites designed for mobile use load faster and have a design that makes more sense on a smaller screen.
Better Rankings in the Search Engines
Because a larger percentage of online searches are happening on mobile devices, search engines like Google have had to acknowledge its impact. Sites that have a design that is well optimized for these smaller screens will ultimately experience better mobile rankings than those who don't. If your site doesn't have a mobile-friendly equivalent, you'll not only lose potential traffic, your rankings may also suffer. Sites that have a mobile equivalent design will be favored in mobile searches. If you want your site to experience top rankings when people search on devices, you'll have to make the necessary changes.
Adapting to Current Changes
When Google rolls out their mobile-related algorithm update, sites that aren't already optimized may experience a sudden drop in traffic. Create a mobile friendly site as soon as you can. If you already have your site set up, you'll want to assess its performance using an analysis tool like Google's Webmaster Tools. After analyzing the date you'll be able to see if you need to tweak the design at all. With SEO, you need to be able to adapt to the current trends or else your business will suffer.
Categorized in: SEO
LIKE AND SHARE THIS ARTICLE:
READ OTHER DIGITAL MARKETING RELATED ARTICLES FROM THE BRICK MARKETING BLOG: