Follow These Steps to Generate the Best Possible Inbound Links
Written by Nick Stamoulis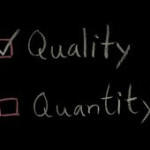 Inbound links pointing to your website are one of the top 3 Google ranking factors. Clearly, link building remains an important part of an SEO campaign. Link building can include specifically seeking out link building opportunities but it also includes doing things that will attract natural links over time, like posting great, informational content. To generate the best possible inbound links, it's necessary to follow these steps:
Get your website in order
Before you begin seeking out link opportunities, the first step is to make sure that your website is worth linking to. And more specifically, worth linking to from high-quality, authoritative websites that are relevant to your niche and target audience interests. Any website can get inbound links from inferior, crappy websites. But those aren't the links you want. To generate the inbound links that are worth having, your site must not only include lots of great content but also be user-friendly, mobile friendly, technically sound, modern, and properly optimized. If your website is missing any of these elements, it's best to spend your time on them first before diving into a link building campaign.
Do your research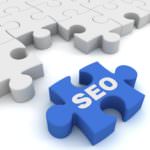 You might have an initial list of industry websites that you want links from, but link building shouldn't stop there. There are usually plenty more websites that are worth obtaining links from that you might not uncover until you start doing some research. Remember, industry websites are the top priority, but don't forget about websites that might not be in the exact niche, but have lots of search volume from your specific target audience. Spend some time doing a competitive link analysis by exporting competitor links using a tool like Open Site Explorer. Not every link a competitor has will make sense for you but you might be able to find some easy wins.
Build relationships
Link building is marketing. And an important component of marketing is forming relationships with others in order to better position your company (and website). Positive relationships with those in the industry result in relevant inbound links over time. The high-quality websites that you want links from have manual review processes in place and it's the real people behind the website that are deciding which websites to link out to.
When it comes to generating and earning inbound links, links are not created equal. Any old link isn't going to suffice and it's about quality, not quantity. A bunch of low-quality links isn't going to help at all, in fact it can hurt you. It's better to focus on these steps in order to gain a handful of good links that will actually matter in the long run.
Categorized in: SEO
LIKE AND SHARE THIS ARTICLE:
READ OTHER DIGITAL MARKETING RELATED ARTICLES FROM THE BRICK MARKETING BLOG: