Don't Keep Your SEO Firm in the Dark
Written by Nick Stamoulis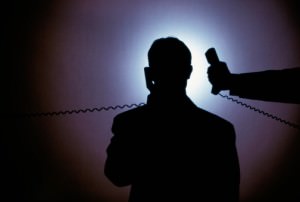 For many companies that don't have the necessary time or resources in house, it makes sense to outsource SEO activities to an SEO firm. However, an SEO firm should be viewed as an extension of your own business. The SEO team is responsible for increasing traffic to your website, which is a critical business function. It's not the same as outsourcing your accounting. The SEO firm needs to know what's going on within your business at all times. Communication is key. If the SEO firm is left in the dark, it means that the SEO campaign might not be relevant or efficient. Business changes also typically mean tweaks to the SEO campaign. It is the responsibility of the company to keep the SEO firm in the loop at all times.
Here are 3 important business changes that should be communicated to an outsourced SEO partner, ASAP:
Website changes are being made
This is a big one. The purpose of search engine optimization is to increase traffic to a website. In order to do this, the SEO firm will optimize the entire site by incorporating keywords naturally, create and or/share blog post content, and seek relevant inbound linking opportunities. SEO is a long-term strategy. Over time all of these combined efforts will improve traffic to the website. If SEO isn't taken into consideration when making website changes, all of the success that has been achieved can disappear overnight. If a company is looking to make website changes, this is something that the SEO firm needs to be made aware of at the very start. Web designers/developers aren't usually SEO experts so the SEO firm can guide the process to ensure that as much SEO work is preserved as possible. Even what may seem like minor website changes, like adding or removing content or making changes to a few pages, should be run by the SEO firm first.
Products/services are changing
A business should evolve as time goes on in order to meet the changing demands of consumers. That means that some products/services may be added over time and others may be dropped. When this happens, the business website and all online marketing efforts need to be updated. New products/services mean new website pages that need to be optimized and new content opportunities to take advantage of. If products/services are being eliminated, those pages need to be handled properly from an SEO standpoint. Those pages have established authority over time and they can't simply be deleted. They need to be redirected to preserve as much of the SEO authority as possible.
Personnel changes
An SEO firm needs to be told when employees that interact with the SEO firm are leaving, changing positions, or taking extended time off. A successful SEO campaign relies on ongoing communication between the SEO firm and the point person (or point people) at the company. The SEO firm requires feedback every step of the way. If a point person goes missing or is unresponsive to inquiries, it's essentially holding back the whole campaign. Internal staffing changes need to be communicated to the SEO firm as quickly as possible and a new point person (that fully understands the significance of the role) should be appointed.
Categorized in: SEO
LIKE AND SHARE THIS ARTICLE:
READ OTHER DIGITAL MARKETING RELATED ARTICLES FROM THE BRICK MARKETING BLOG: