Why You're to Blame for a Failed SEO Campaign
Written by Nick Stamoulis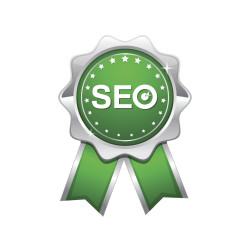 What SEO clients need to understand from the get go is that the relationship between SEO client and SEO firm should be viewed as a partnership. Both parties need to work together in order to achieve positive results. An SEO client can't sign a contract with an SEO firm and then think that the work on their end is done. To some, this is a frustrating concept. "If I'm paying money to outsource SEO, why do I still have to be involved?" The reason is because an SEO firm will never be an expert in your industry or know everything that's going on in your business. If you're looking for a solution that removes this responsibility, hiring someone in house is the way to go. Although, many businesses can't afford to do so. Without client input, an SEO campaign is doomed from the start.
Here are some of the top reasons why SEO campaign failure is the client's fault:
No feedback was provided
While an SEO company is an expert at SEO, it isn't going to be an expert in your industry. This means that for every task that an SEO company completes, it will need feedback from the client to find out whether or not it is on the right track. An SEO campaign is comprised of many steps that should be completed in order to ensure that the next step is done properly. For example, one of the first items to complete is keyword research. The client will need to thoroughly review the keywords and remove any that aren't exactly on point. If this is skipped or merely glossed over, it could result in the wrong keywords being targeted on the website and throughout link building.
Recommendations weren't implemented
The first place that an SEO campaign begins is with the actual website. Once keyword research has been completed and keywords have been approved, an SEO firm will go through and make content recommendations for each page to the meta information and to the actual content on the page. Including keywords in the content is what helps a page appear for a specific search query. These recommendations will be delivered to the client for final approval and for the client to make the changes on the site. It's always best to get this done ASAP. If you don't make the changes to the website or only make some of the changes, the SEO campaign will suffer.
Content isn't being created
An SEO campaign is nothing today if a steady stream of content isn't being created. Content is what ranks in the search engines and gets shared in social media. In some cases, the client is responsible for creating SEO content. In other cases, content creation is outsourced. Either way, the client needs to take action. If the work is outsourced, the writer needs to be given topic ideas, bullet points for discussion, and other items to further research. When things get busy content creation often gets put off until later even though it really needs to be a priority.
Categorized in: SEO
LIKE AND SHARE THIS ARTICLE:
READ OTHER DIGITAL MARKETING RELATED ARTICLES FROM THE BRICK MARKETING BLOG: