Important Ways to Improve Local SEO Efforts
Written by Nick Stamoulis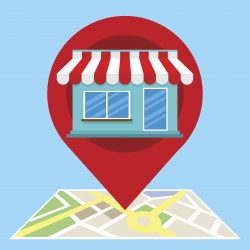 Unless your business is booming simply by positive word of mouth or being in the right busy location, it's necessary for your local business to have a search engine presence. People are looking for just about everything in the search engines, and if you can't be found, you'll miss out on new business opportunities. There are certain basic local SEO rules that should be followed, like incorporating the location into website content and submitting information to all of the local business directories. But what if that isn't enough? How can you take your local SEO to the next level?
Here are a few suggestions:
Make sure content is mobile friendly
Each year more and more people are searching using a mobile device like a Smartphone or a tablet. And what are they searching for? What your local business has to offer! In 2013 there is really no excuse to not incorporate mobile into your online marketing strategy. Even if someone finds your website on a mobile device, they might not take the time to find the information that they are looking for if it's not easily accessible. Navigating a desktop version of a website on a mobile device is a pain. If nothing else, your website should be mobile responsive to cater to this growing population of mobile users.
Engage in PR
Some of the best links for a local business are from local news sources. They are extremely relevant and high authority. If there is anything newsworthy going on within your business, reach out and see where you can get it covered. In addition to improving your link trust, this can also be a great way to generate traffic to your site and gain exposure among people in your community.
Work with other local businesses
A great way to promote your business within a community is to reach out and form connections with other local business owners. After all, you do have something in common. It might not make sense to partner up with a competitor, but there are plenty of other opportunities. Working with a non-profit is often beneficial. Sponsorship opportunities can help you achieve links and generate positive press. It can also help your business gain exposure within the local community.
Target extremely local keywords
For local SEO, you obviously want to target the city or town that you are located in but in some situations it makes sense to niche it down even further. For example, if you are located in a big city like New York City, it might not make sense to go after "New York City pizza shop" as a primary keyword. There are hundreds of pizza shops in New York City. Instead, focus on a smaller area, like a neighborhood. "Midtown pizza shop" is much more targeted to a specific area. A keyword like that may have less search volume but it will get a more targeted audience to the site that is more likely to purchase from you.
Categorized in: SEO
LIKE AND SHARE THIS ARTICLE:
READ OTHER DIGITAL MARKETING RELATED ARTICLES FROM THE BRICK MARKETING BLOG: