Want to Earn Natural Links? Here's What You Need
Written by Nick Stamoulis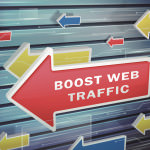 Actively seeking out new inbound link opportunities remains an important part of an SEO program. However, some of the best links are the ones that are earned naturally, when another website owner chooses to link over to your website because they find value in its content. Here's what's needed in order to increase the chances of earning these all important natural inbound links:
Modern design
Website owners can no longer skate by with an outdated website. The majority of searches are now conducted on a mobile device and Google is rolling out a mobile-first algorithm update, meaning that the mobile version of a website is what will be indexed and ranked across all devices, including desktops. This is bad news for a website that doesn't have a responsive design or a mobile version. All website owners want to give their visitors a good experience, which includes ensuring that the outbound links that they include on their site will continue that good experience. Website owners aren't going to link out to a site that isn't mobile friendly, has a poor navigation, or overall looks like it hasn't been updated in years.
Blog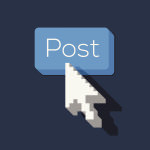 Think about the type of content people are most likely to share. While the product and service pages of a business website are certainly important and can be used as sales tools, there are a limited number of websites that would link to those pages. Instead, the pages that earn the most natural inbound links are the ones that provide informational content that is going to educate, inform, enlighten, and assist people who are browsing the web. On a business website, this type of content more often than not comes in the form of blog posts. The key to business blogging success for SEO, and earning natural inbound links, is to publish informational, evergreen content. Promotional blog posts are OK every once in awhile, such as when a new product launch occurs, but the majority of content should be informational in nature, providing information to those who are making their way through the sales funnel.
Social media presence
The first step towards earning natural links is to ensure that people are seeing this wonderful website/content that should be linked to. This is where building a robust social media presence comes into play. Investing resources into social media profiles and targeted social media advertising is a way to get the content in front of the right people who will find it useful and consider sharing it with their social followers or linking to it on their own web properties. Social media helps to establish trust and relevancy over time and increases brand exposure which can result in inbound links over time.
Natural links occur naturally, but there's still plenty of work involved in securing these links. The key is to ensure that your website offers something of value and is a property that is worth linking to.
Categorized in: SEO
LIKE AND SHARE THIS ARTICLE:
READ OTHER DIGITAL MARKETING RELATED ARTICLES FROM THE BRICK MARKETING BLOG: