How to Select a Website Domain Name for a New Business
Written by Nick Stamoulis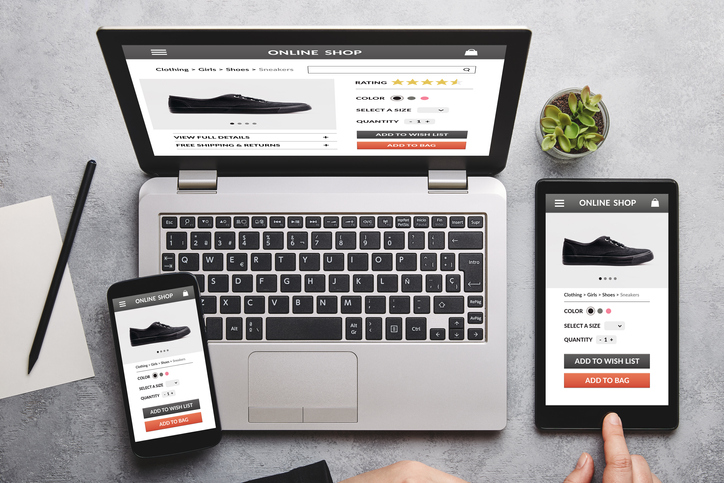 One of the most vital resolutions you will make for your new business is selecting the right domain name. This decision will major impact your brand and how customers perceive it. It can also affect the future of your business by making or breaking your online presence. Choosing the wrong name could lead to many problems, including lost revenue, high cost of customer acquisition, and search engine ranking penalties.
Steps to Choose the Best Domain Name:
Determine Your Goals
The first step in choosing the perfect domain name is determining what you want out of it. Do you want to attract more traffic? Increase conversions? Make money from ads? Or maybe you want to use it as an easy-to-remember URL. Once you know what you want out of your domain name, you'll be able to narrow down your options.
Research Potential Names
Once you have figured out what you exactly want out of the domain name, it's time to research potential names. You don't need to check on every option available; instead, focus on finding a few good ones. The goal is to find something catchy, memorable, and short. If possible, try to avoid using numbers or special characters like hyphens and underscores.
Evaluate Domain Extensions
Once you have found a couple of good names, it's time to evaluate them based on their extensions. Many people think that.com domains are the only way to go, but other extensions can work well too. For example,.net,.org,.biz, and.info all offer great opportunities for businesses. When evaluating these different extensions, the key thing is that they should all fit with your goals and branding.
Check Availability
Once you have pinned down your list of potential names, it'll be time to check availability. You can use several tools to see if a particular extension is available. Some of the most popular include GoDaddy, Google Domains, and Sedo.
Pick the Perfect Domain Name
After narrowing down your list of potential domain names, it's finally time to pick the one you think is the best choice. Don't worry about being too specific; even if you decide on a name that seems generic, chances are someone else has already used it. Instead, keep things simple and creative. Just make sure that the name is unique enough so that no one else uses it.
Register the Domain Name
After picking the perfect domain name, it's time to register it. Many companies provide this service for free, while others charge a fee. Either way, registering the domain name is essential because it ensures that nobody else can use it.
Use SEO Tools
If you're not familiar with SEO, it stands for Search Engine Optimization. SEO is the process or procedure of optimizing websites to rank higher in search engines. While this isn't always necessary, it's recommended for any website that wants to succeed online. You can use several tools for free to improve your site's SEO. Popular tools include Yoast, Moz, and SEMrush.
Start Building Your Website
Now that you have recorded or registered your domain name, it's time to build your website. This may appear formidable, but it doesn't have to be. There are several ways to create a professional-looking website without spending thousands of dollars. One of the easiest techniques is to use WordPress. With WordPress, you can set up a blog page to share information about your company, products, services, etc.
Promote Your Site
The last step before launching your new business is promoting it. There are two main types of promotion: paid advertising and organic traffic. Paid advertising includes Facebook ads, banner ads, and sponsored posts. Organic traffic comes from various sources, including social media sites, email marketing campaigns, and more.
Launch Your Business
Finally, once everything is ready, it's time to launch your new firm. You will want to ensure that you have a clear idea of what you want to accomplish by starting a business. If you do not know what you want to do or where to start, it might be better to start small and grow bigger later.
Picking the right domain name can be one of the most challenging decisions for any company. Taking enough time to do your research upfront can help you find the perfect name that will last a lifetime.
Domain names are not just a word or series of numbers, and they are a representation of your brand. The domain name you choose will set the tone for your future website and should be chosen with care.  The domain name you decide on will be one of your company's most valuable assets for years to come.
Categorized in: Digital Marketing
LIKE AND SHARE THIS ARTICLE:
READ OTHER DIGITAL MARKETING RELATED ARTICLES FROM THE BRICK MARKETING BLOG: