When is a Business Ready to Hire a Digital Marketing Agency?
Written by Nick Stamoulis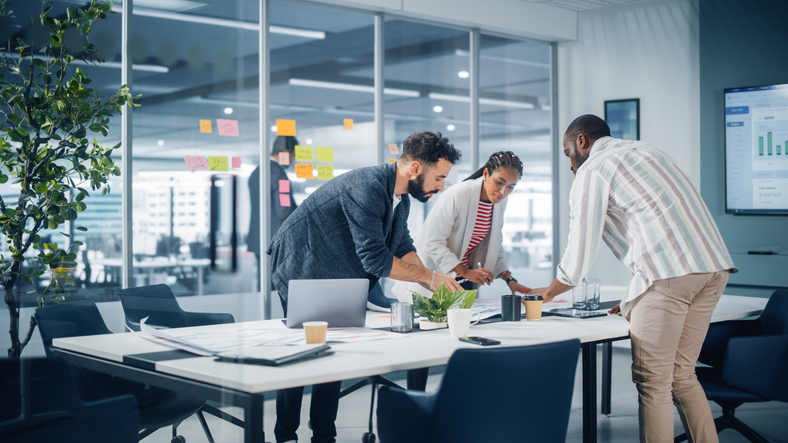 A digital marketing agency is a professional service that manages all the online channels of a business. A customer can communicate with the agency through different channels such as social media, e-mail, or phone calls. Such communication will help the customer make purchase decisions.
An agency can be very useful for businesses to stay ahead of their competitors. And this is why most small businesses are hiring these agencies these days. Top digital marketing agencies can also help start-ups in their early phases.
Why Should You Hire a Digital Marketing Agency?
Reason 1 – It is Cost-Effective
A digital marketing agency will help you establish a strategic plan for your business. Knowing what works and what does not will help you improve your business exposure. A digital marketing agency can use different online channels such as Twitter, Facebook, LinkedIn, Pinterest, and Instagram to share news about your business with a wider audience.
Digital marketing agencies have made it possible for small businesses to have an online presence the same way large corporations do. This is one of the reasons why so many small businesses are hiring an agency to manage their online campaigns.
Reason 2 – It is Easy to Hire and Manage
With the help of an agency, you get a whole team that will be able to manage your advertising programs, pay-per-click campaigns, social media marketing, site hosting, and maintenance. The management part is essential because it will help you track what works and what does not in your advertising campaign.
And those are just three of the many reasons digital marketing agencies have become so popular among businesses. Small companies today have more space for growth and expansion than ever before. To compete globally, all businesses need an online presence that can bring them thousands of customers for their products or services.
Reason 3 – You Get an Expert to Manage the Campaign
Once you have hired a digital marketing agency, it will be easy to tell them what to do and how. The agency's role is to provide all the necessary information for you to use the online channels of your choice. You will no longer have to worry about creating a website or spending money on advertising campaigns every month.
Once you get used to digital marketing, it will be easy for businesses in different industries to hire an agency. With so many businesses now using these digital marketing tools, agencies are in high demand because most of them can't handle all their clients' needs.
How to Know If You are Ready for a Digital Marketing Agency?
Some indicators show that your business is ready to hire a digital marketing agency. These include:
Your Business is Growing
If your business is still growing, you need an expert to help you stay ahead of the competition. The internet has opened up opportunities for entrepreneurs to promote their businesses globally. A good digital marketing agency will help you create a strategy that will allow your customers to find you.
Your Customers are Using the Internet
If you are still selling offline, then it is time to consider hiring a digital marketing agency. Remember that your customers are now using the internet to look for businesses. For your online campaign to be successful, make sure that your website is as attractive and informative.
The Competition has Started Hiring an Agency
If you have been seeing your competitors using online channels, then it is time for you to do the same.  Hiring a digital marketing agency can help increase traffic to your website and increase your business sales.
With many businesses expanding their online presence, there is no doubt that digital marketing agencies are in high demand. As a business owner, you can use them to help your company compete globally. Remember that your competitors are hiring these agencies, so your business must grow by implementing online strategies.
Categorized in: Digital Marketing
LIKE AND SHARE THIS ARTICLE:
READ OTHER DIGITAL MARKETING RELATED ARTICLES FROM THE BRICK MARKETING BLOG: