About the Basics of Twitter Marketing
Written by Nick Stamoulis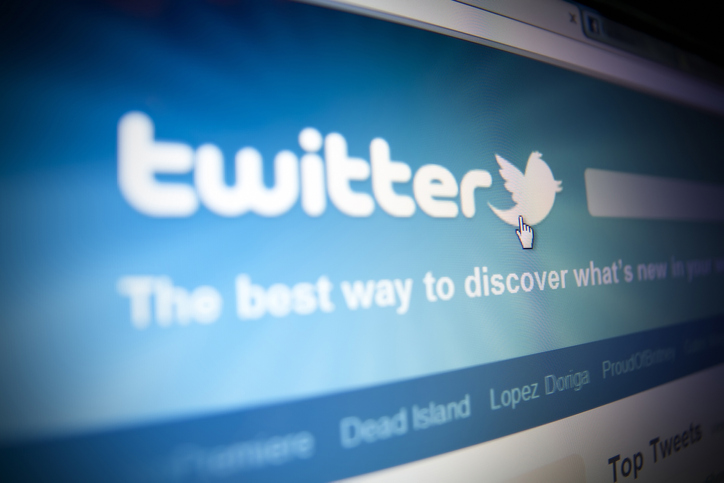 Twitter is a powerful tool to use when you want to achieve your marketing goals. With more than 320 million active users per month, it is one of the most popular social media networks. It is a place where people share their every thought, thus a gold mine for consumer insights. Using the platform as part of your marketing strategy is a great way to drive sales, build your brand and win more fans.
With over 500 million Tweets in a day, Twitter marketing requires you to be strategic and smart to captivate your audience's attention. This kind of traffic makes many companies keep using Twitter as it is no longer adequate to Tweet about a certain trending topic occasionally.
Like any other digital marketing strategy on social media, marketing success on Twitter requires strategic planning and intentionality. It will ensure that it stands out and keeps your target audience engaged.
This guide will look at some of the best ways to use Twitter in your marketing efforts to engage your audience and meet your overall social media goals.
Audit Your Accounts
The first step you should take is to document all your existing Twitter accounts and the team member responsible for them. Conduct a thorough review of all these accounts, noting the number of times the account Tweets, the engagement rate, and the number of followers.
Audit the brand compliance of these accounts, confirming whether the Twitter handle is the same as on other social media accounts. Also, verify if the bio and profile picture are on brand and that the information is updated. The audit will give you a baseline for your Twitter performance.
Set Your Goals
The success of any social media marketing campaign begins with clear and measurable goals. When you know what you are trying to achieve, it will be easier to develop a strategy that will positively impact your business.
The goals that you set should align with your overall business objectives that serve as measurable success indicators. The best way to achieve this is by creating SMART (Specific, Measurable, Attainable, Relevant, and Time-bound) goals.
Find Your Twitter Voice
The audience on Twitter looks for brands that Tweet genuinely and stay true to their voice. Your Twitter presence might seem more casual than on Facebook or LinkedIn, but whatever you post must be genuine and consistent with your brand voice. You might want to Tweet on the latest trends to impress the masses, but you don't do it at the expense of your brand voice.
Use Hashtags and Trends
Existing statistics indicate that Tweets with hashtags receive almost double engagement to those without hashtags. Hashtags are a perfect way to display your brand to new target audiences, but it doesn't mean that you should use every hashtag you see.
You can create hashtags on your brands for individual campaigns that target new audiences that might take an interest in what you've got to say. On the other hand, you can use the same hashtag to label separate Tweets or inspire your followers to share the Tweets with the hashtag.
Check Out the Competition
Take your time to review Twitter accounts of competitors in your industry to help you refine your own. It will help you discover gaps or weaknesses in their strategy and capitalize on it to distinguish yourself.
Utilize Twitter Ads
Promoting your Tweets using paid ads can help you expand your reach more rapidly. Paid ads are a perfect way to reach your target audience more directly than having to wait for organic reach. When you promote your Tweets, they will show up on the timelines of people that share the same interests as your audience. People will discover your profile when you promote your Tweets, even if they are not your followers.
Assign Roles
All your Twitter accounts must be active and monitored by someone who replies to direct messages and mentions. Maintain your brand reputation by regularly checking the Tweets, as Twitter conversations are fast and noticeable to your followers. It might take more than one person to monitor busy accounts. When only one person is in charge of the Twitter account, have a backup team member to ensure no monitoring gaps.
Create Guidelines
Your communications must follow a social media style guide to ensure consistency and clarity. The guidelines should be available to all team members to help them avoid making mistakes on the platform. It involves getting your team to be conversant with your overall brand style and adopting favorable language skills and tone with your audiences. Your team must be ready to deal with anything, including trolls and critics, in a professional manner that will uphold your company's PR.
Find Out When to Tweet
Activity on Twitter moves very fast, and you must find out when to Tweet for increased visibility to your followers. Although Tweets will remain on your profile forever, something you Tweeted half an hour ago can already be invisible to your followers. The key to succeeding in your Twitter marketing campaign is to post consistently at the right time. There are certain optimal times when it is best to share your updates, as this is the time your followers are most active.
Once you put all the above into practice, make a content calendar and schedule Tweets ahead of time to ensure that they show up at the right place and time. You can produce enormous engagement and virality this way, but make sure you engage with followers to make it a two-way channel. Finally, measure the impact of your campaign to find out what to improve and what to avoid.
Categorized in: Social Media
LIKE AND SHARE THIS ARTICLE:
READ OTHER DIGITAL MARKETING RELATED ARTICLES FROM THE BRICK MARKETING BLOG: