5 Signs It's Time to Switch SEO Providers
Written by Nick Stamoulis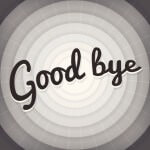 Outsourcing SEO work makes a lot of sense. After all, SEO is a specialized industry and a campaign requires time and resources that an in-house marketing team might not have. But how do you know you're working with the right SEO company? If any of these red flags sound familiar, it might be time to reconsider your options:
They aren't transparent
You should know exactly what your SEO firm is doing for you on a weekly or monthly basis. All of this information should be included in regular reports along with performance reports pulled from Google Analytics and Google Search Console. You should have an ongoing list of the links that they've built for you or what sites they are suggesting you reach out to to inquire about a link opportunity. We're always amazed by the number of prospects we speak to that have no idea what their previous SEO firm did for them or what the log ins are for any of the online profiles they set up for them. If you don't know what your SEO firm is up to, it could be something shady.
They don't value your feedback
Yes, you're hiring an SEO firm for their expertise in SEO. However, they aren't an expert in your business. You are! They might suggest certain content or link opportunities but if they don't align properly with your business and you don't want to pursue them, the SEO firm should back off, no matter how great they think the opportunity may be.
They aren't reachable
It should be easy to get in touch with your account manager via email or phone and they should provide a timely response to any inquiry you may have. It's understandable that someone might be out of the office, but there should always be a back up who is able to help in a pinch. Regularly scheduled phone calls are great, but you shouldn't have to go a month if you want to speak with someone.
They guarantee results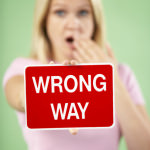 Google outright warns, "Beware of SEOs that claim to guarantee rankings." That's because there is no guarantee when it comes to SEO! There are so many uncontrollable variables at play when it comes to search engine ranking and SEO. Even if you're taking a white hat SEO approach and writing lots of great content and acquiring great links, you still might not get to #1 or even page 1 in a competitive niche.
They only offer long term contracts
Contracts make sense as they protect both parties to a degree, but longer than a year? It's just not necessary and it might mean that you get stuck working with an SEO provider that isn't doing a great job for you. There are plenty of reputable SEO firms that will agree to a shorter-term contract.
As a whole, the SEO industry is much more trustworthy than in years past due to Google cracking down on spammy SEO practices. However, there's still a few bad eggs out there. If you aren't happy with your provider, start looking for a new one. It's never too late!
Categorized in: SEO
LIKE AND SHARE THIS ARTICLE:
READ OTHER DIGITAL MARKETING RELATED ARTICLES FROM THE BRICK MARKETING BLOG: