Don't Let SEO Get in the Way of Branding
Written by Nick Stamoulis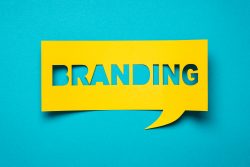 When search engine optimization first became a household name, it had negative connotations because it was associated with shady tactics and subpar content. In today's online world, the climate is much different. Businesses who merge effective SEO tactics while still building their brand identity increase their chances of ranking well in the search engines.
A strategy that is too focused on SEO, however, may get in the way of building your brand. In fact, a good SEO strategy actually helps build your brand. Here is some advice that will help you do both:
SEO is More Than Just Keywords
It is tempting to obsess over keywords when starting an SEO campaign. While keywords are necessary and a vital part of the process, they don't represent everything SEO is about. Yes, you want your site to rank. However, a good SEO campaign will also help make your site more effective for the search engine bots to crawl the pages. It could also create a site that increases usability if done correctly. Keywords are an important element, but there are other strategies that help you site, as well, such as effective link building.
Building Effective Links
An old SEO tactic is to build as many links as possible that point to your site. In today's SEO world, this tactic can do more harm than good. Now, link building is directly tied to brand building and algorithms are written to reward sites that have a lot of "natural" links. When someone visits your site and shares a helpful article with their friends, this is "natural". These days, link building is more about encouraging that process. Guest posting on industry blogs is also still an effective strategy because it helps build brand awareness.
Rank for Brand Related Keywords
How well do you rank in the search engines for specific keywords related to your brand? Assessing this is a good example of how SEO and branding can effectively merge. If your SEO campaign has been effective, you should rank in the number one spot for your major brand keywords. What happens when you search for the name of your business, for example? What if you aren't in the number one spot? Well, you should either revisit your current SEO strategy or give your current strategy more time so you can assess whether or not it is effective.
Make Engaging Visitors a Priority
Your number one goal with your website and blog is to engage with your visitors. Often, content that is too focused on SEO can sound forced. This is a major turn off to your users, who may click away and find helpful content that connects with them better. SEO should never get in the way of creating interesting content. In fact, content that has been stuffed with keywords can get penalized in the search engines, which can derail any SEO campaign. By making your visitors a priority, you avoid any potential complications that obsessing over keywords can cause.
Branding and SEO need to work together. In fact, you can use SEO to enhance your branding efforts. They can complement each other very well if done properly.
Categorized in: SEO
LIKE AND SHARE THIS ARTICLE:
READ OTHER DIGITAL MARKETING RELATED ARTICLES FROM THE BRICK MARKETING BLOG: