SEO Advice for a New Small Business
Written by Nick Stamoulis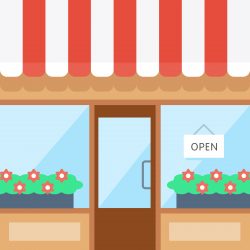 Congratulations on your new small business! Your website is up, your phone is connected and you're just waiting for those visitors to start falling into your lap, right? Well before you can start to see any real online growth there are a few things about SEO that a new small business owner should know.
1. Strap in for the long haul.
A new small business (unless you purchased a previously owned domain) doesn't have much in the way of search engine trust. There are some things that you can only earn with time and domain age and trust is one of them. When you launch a new website it's important to remember that you are going up against brands that have been online and investing in their own SEO program for years—you can't really expect to be serious competition right out of the gate. 10 years ago all a small business needed was a decent website and they would probably have done pretty well for themselves, but the game has changed dramatically since then. Small business SEO can be just as involved as enterprise SEO, especially if you want to have a dramatic impact in your niche. It's a marathon to the top, not a sprint, so be prepared to strap in for the long haul.
2. Use the Google Keyword Research Tool.
Not every new small business owner is going to be a marketing mastermind, and that's fine! That's why it is so important to take advantage of all the free tools that Google offers for small business SEO management, including the Google Keyword Research Tool. For instance, let's say you started a contractor referral business so homeowners could find and meet trusted, reliable and credible contractors. Obviously you want to help homeowners find your site, but one of your main business goals is to bring those local contractors to your site and have them register for your service since they pay you a referral fee for every job they get. What kind of keywords would you use to target those contractors? Maybe phrases like "leads for contractors," "home improvement leads," "construction project leads" and more. You would need to use a very different set of keywords to target the homeowners looking for the contractors in your network, such as "find a contractor" or "contractor referral." The Google Keyword Research Tool can help you find a bunch of great new keywords you might have not thought of otherwise.
You should also add the Google Analytics Code (another free tool) to your website as soon as possible!
3. Educate yourself about SEO.
I hate to see new small business owners taken advantage of when it comes to SEO, especially when it's because they just don't know enough to realize when they are being had. There are a lot of SEO spammers out there that will promise the moon for only $49.95 a month which, although very tempting and right in your small business budget, is probably going to be a rip off in the end. If you can't afford a full service SEO partner right out of the gate that's fine, but don't settle for SEO services. Invest in your own SEO education—read industry blogs, download white papers or e-books, attend a local small business seminar or SEO workshop and so forth. The more you know about SEO the less likely it is that you'll be had by an SEO spammer and the more value you'll be able to put back into your own SEO program.
Categorized in: SEO
LIKE AND SHARE THIS ARTICLE:
READ OTHER DIGITAL MARKETING RELATED ARTICLES FROM THE BRICK MARKETING BLOG: