SEO Company Red Flags
Written by Nick Stamoulis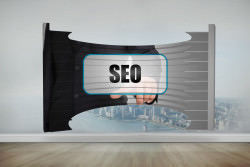 There are plenty of SEO providers out there to choose from. There are some good ones, and some not so good ones. Unfortunately it's the not so good ones that give the industry a bad reputation. Prior to hiring an SEO firm it's important to do some research in order to determine what firm is the best fit for your company. However, sometimes things change after the contract is signed which is why it's recommended to read client testimonials and case studies.
Avoid SEO firms that are guilty of the following:
Making promises
If an SEO company ever promises specific results, like a number one ranking within a certain timeframe, that's a big red flag. While it's frustrating for SEO clients to hear, there are no guarantees when it comes to SEO simply because there are so many variables at play. The search engines are constantly changing their algorithms and search is becoming more personalized based on factors that are completely out of our control, such as location and search history. The competition also plays a large role. There is no way to control the SEO success of those that are competing for the same keywords, especially if they have been in the market longer than you have. A promise in SEO usually means that some less than ethical tactics are going to be applied which may result in a penalty in the long run.
Outsourcing content
Content is a huge part of SEO. Without content there is nothing to optimize, nothing to share, and nothing that will generate natural links that point back to the site. The most important thing is that it just needs to get done. Outsourcing SEO content writing is OK, as long as you are outsourcing it to a reputable native language speaking writer. Some SEO firms will outsource the content component of the program to an overseas writer. The quality and meaning of the content will suffer. Always know where the content is coming from and request final approval on it before it gets published anywhere. Remember, this content has your company name on it. It should be good.
Not delivering reports
You should know what your SEO firm is up to at all times. This is why it's ideal to have a plan laid out for the full 6 months, 12 months, etc. of the contract. As an SEO client you have a right to know what kinds of links are being built on your behalf and you should be provided with a list each month so that you can keep track of progress. If an SEO firm isn't up front about where they will be building links, there's a good chance that they are using shady tactics like spending $50 to get your site listed in low quality directories or spam blog networks.
Disappearing
It's not necessary to be in touch with your SEO firm on a daily basis, but they should be available to you whenever you have a question or concern. A good SEO firm will keep the client in the loop at all times and request feedback each step of the way.
Categorized in: SEO
LIKE AND SHARE THIS ARTICLE:
READ OTHER DIGITAL MARKETING RELATED ARTICLES FROM THE BRICK MARKETING BLOG: