Why Blogging Matters for SEO
Written by Nick Stamoulis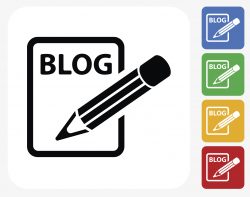 When considering whether a new potential SEO client is a good fit there are a number of things that we take a look at. When reviewing the site one of the first things that we do is check the navigation to see if the site has a blog. If the site already has an active blog up and running, that's a pretty good indicator that we'll be able to do even more for the site opposed to a site that is purely static without a blog component.
Here are 4 reasons why blogging matters for SEO:
SEO is all about content
SEO has changed in many ways over the past few years. The SEO of today is drastically different than the SEO of 2010. Many SEO tactics that were previously recommended and accepted practice (submitting information to mass directories, submitting content to multiple article sites, keyword anchor text linking) are no longer anywhere to be seen in a white hat SEO strategy. The SEO of today is all about content creation. Content is what will get you noticed by the search engine spiders and target audience members that are interested in learning more about your company.
Blog posts generate inbound links
There are a variety of content marketing opportunities that you should be taking advantage of for SEO, but perhaps the most important is maintaining an active blog that is housed on your website. This is because when these blog posts are referenced and linked to across the web, the link is pointing back to your website and improving your inbound link portfolio. If you are only publishing guest content on other sites you are missing out on that inbound link opportunity. The best links for SEO today are the ones that appear naturally. Think about what third parties are more likely to link to. There's a greater chance that they will link to your informational blog posts than to your static product or service pages.
Blog posts stimulate social media activity
Social media marketing shouldn't be operated in a silo. It's tied to all other online marketing efforts including SEO. Before social media the search engines relied on inbound links to a site to determine quality and relevance. However, now social media is what conveys this information to the search engines. If a link is being shared in social media, it must be of value and serve a distinct purpose. When a link is shared in social media, specifically Google+, it can also get the content indexed by the search engines quicker. An active social media account in which quality content is shared on a regular basis is essential for SEO.
Blog posts appear organically for related search terms
When writing blog posts, it's important to consider the search engine spiders (even though actual target audience members are always the most important) by including relevant keywords that you are targeting. Blog posts can appear in the search engines for related keyword search terms, especially if the title is an exact match for the question they may have and are searching for.
Categorized in: SEO
LIKE AND SHARE THIS ARTICLE:
READ OTHER DIGITAL MARKETING RELATED ARTICLES FROM THE BRICK MARKETING BLOG: