Keep Your Relationship With Your Digital Marketing Firm in Balance
Written by Nick Stamoulis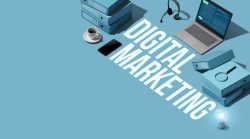 When it comes to working with your digital marketing firm, it is all about building a great relationship. The goal is to understand that this is a partnership, and one that both sides should value. Just like with every relationship, however, it needs to be nurtured. Steps should be taken in the beginning in order to make sure that the lines of communication are open and that the relationship begins on a strong foundation.
The key to doing this is to find a sense of balance between being in contact and not micromanaging. Here are some thoughts as to how to achieve a healthy and balanced relationship with your digital marketing firm that will be productive for everyone involved:
Define What a Healthy Relationship Is
What does a healthy relationship look like when it comes to working with a marketing partner? It's about more than just making sure then the marketing program is executed. This relationship is one that is build on trust. The client trusts that the firm will device and execute the best plan that will help the company achieve their goals.
After the strategy is outlined, the client needs to trust that the work will be done and that the desired results will be achieved. In this case, a healthy relationship is one where both parties work to achieve the desired goal in a beneficial way. In the case of digital marketing, goals can include increased traffic, more social followers, and even increased revenue.
Make Sure Projects Stay On Task
This is where a balanced approach must be taken. It is so important to make sure that the marketing plan is executed properly and everything stays on task. The goal here is to make sure that tasks are being done and that the program is being executed without micromanaging.
Making sure things stay on tracy actually works both ways because the client needs to also do their part. Emails need to be responded to, there could be approvals that they need to make. This is why a good relationship with the firm works both ways. Both client and firm need to make sure the relationship is running smoothly so that things can stay on task.
Know How to Reevaluate
One of the best things about having a partner to handle your digital marketing is that there is this sense that the strategy is constantly evolving. As the firm and the client move towards achieving the goals, there may come a time when it is necessary to reevaluate. Running regular reports can help with this because it is a good idea to know where you are going in order to decide what needs to happen in order to achieve the goal. If steady progress is being made, no adjustments may be needed. The missing piece, however, is that the firm knows how to spot trends and adapt slightly to accommodate them.
There is a lot that goes into making sure the relationship with a digital marketing firm is a healthy one. This is also a relationship that could always be evolving!
Categorized in: Digital Marketing
LIKE AND SHARE THIS ARTICLE:
READ OTHER DIGITAL MARKETING RELATED ARTICLES FROM THE BRICK MARKETING BLOG: