5 Online Marketing Tactics to Explore Alongside SEO
Written by Nick Stamoulis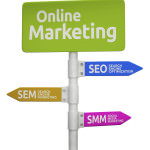 As an SEO firm, of course we're going to tell you that SEO is a necessary part of the online marketing mix. But we'll also be the first to tell you that SEO works best when it's not a standalone strategy. For starters, it takes time to build and maintain a search engine results presence that generates results. As search engine traffic builds to a website over time, it's necessary to invest in other online marketing tactics that will drive traffic in the interim such as:
PPC search advertising
You're not going to get any traffic (or very little traffic) from the search engines if you're only relying on organic listings that are buried beyond page 2. Investing in PPC search advertising is a "pay to play" way to appear more prominently. It's not cheap and requires the skill of a PPC professional to create a customized strategy, but while you're waiting for your organic listing to improve, it's the only way to be seen in the search engines.
Industry website advertising
Placing banner ads on industry website is still an effective form of online marketing. The key is to be as strategic as possible. You only want to pay for ads that are guaranteed to be seen by your target audience, and even more specifically, when they are researching information that is related directly to the products/services you provide. Of course, you want traffic from these ads, but don't discount the importance of visibility and branding. Keep in mind that these paid placements (and links) need to be nofollowed, telling the search spiders not to consider them for SEO trust purposes.
Retargeting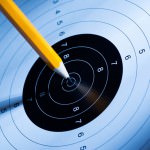 Running a retargeting campaign using a network like AdRoll, people who have visited your website will see your banner ads as they browse other websites. It essentially serves as a reminder and can get them to click back and hopefully convert in the future.
Social advertising
Creating quality content and sharing it in social media is important for SEO because it's a way to get eyes on the content, build a brand, and ideally results in natural links over time. Unfortunately, the organic reach of social media posts isn't great. To increase reach among target audience members in social media (followers and non-followers) it's advisable to invest in highly targeted post boosting/sponsoring.
Email newsletters
They might seem outdated just because they've been around forever, but email newsletters can still be effective. They key is to send emails only to opt-in subscribers and of course, send them content that's worth opening the email for.
While none of these online marketing tactics improve SEO efforts directly, they are important when it comes to brand building and driving website traffic.
Categorized in: SEO
LIKE AND SHARE THIS ARTICLE:
READ OTHER DIGITAL MARKETING RELATED ARTICLES FROM THE BRICK MARKETING BLOG: